About Prestige Indonesia
Prestige Indonesia is the archipelago's only truly world-class, English-language luxury lifestyle and high-society magazine. Read by the most successful and influential people in Indonesia, this glossy, glamorous and well-written publication is as entertaining as it is well-informed, and as insightful as it is beautifully designed.
The Prestige brand's DNA is all about celebrity and status, luxury and leisure, style and culture – and it has a most distinctive and unrivalled passion for fashion. The magazine celebrates the high-octane life of the stylish, sophisticated, international in outlook and extremely affluent. Aged between 28 and 55, these privileged achievers have a high appreciation of the finer things in life. Since it's launch in 2004, Prestige Indonesia has been delivering a unique and contemporary international air to the lifestyle magazine category in Indonesia.
---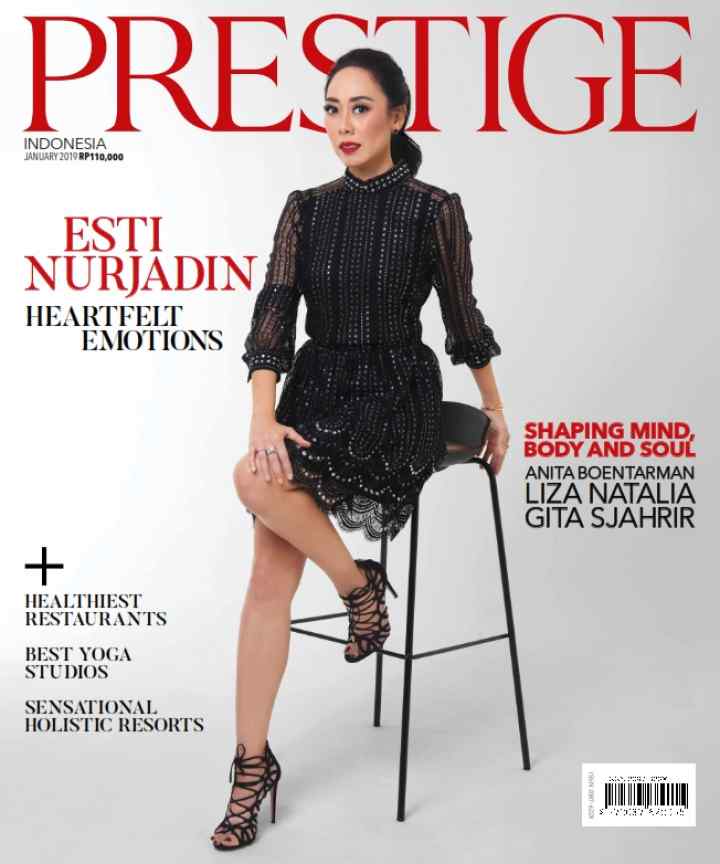 January 2019
What's Inside
ON THE COVER: The new Chairperson of Yayasan Jantung Indonesia, Esti Nurjadin, is pumped up to make the young generation live longer.
HEALTHY BODY, MIND, AND SOUL: Meet 3 health enthusiasts reshaping Indonesia's future: Anita Boentarman, co-founder of the Rumah Yoga Studio in Kemang, Liza Natalia, Indonesia's Ambassador for Zumba, and Gita Sjahrir who developed Ride, the first fitness boutique brand in Southeast Asia.
YOGA ALL AROUND: From Jakarta and Bali to the world, here are top notch yoga places you should check out now. Namaste away!
PETITE AND ADORABLE: Nagita Slavina and Caca Tengker and their tiny tots in a wonderland fashion story with Petite Bateau.
HAUTE LIFESTYLE: Know the trends that are big this year + more luxury brands and fashions news worth reading now.
Website
Subscribe Now
Preview