About Prestige Indonesia
Prestige Indonesia is the archipelago's only truly world-class, English-language luxury lifestyle and high-society magazine. Read by the most successful and influential people in Indonesia, this glossy, glamorous and well-written publication is as entertaining as it is well-informed, and as insightful as it is beautifully designed.
The Prestige brand's DNA is all about celebrity and status, luxury and leisure, style and culture – and it has a most distinctive and unrivalled passion for fashion. The magazine celebrates the high-octane life of the stylish, sophisticated, international in outlook and extremely affluent. Aged between 28 and 55, these privileged achievers have a high appreciation of the finer things in life. Since it's launch in 2004, Prestige Indonesia has been delivering a unique and contemporary international air to the lifestyle magazine category in Indonesia.
---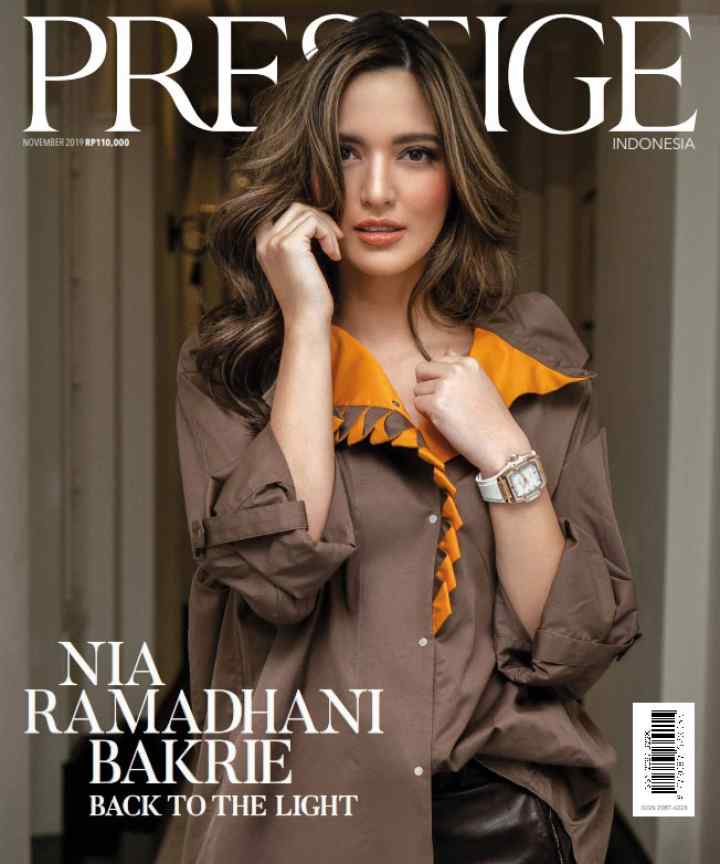 November 2019
What's Inside
NIA RAMADHANI BAKRIE - The stunning Nia Ramadhani Bakrie graces our November issue's cover with Hublot. Back under the limelight, she shares to Prestige about her life as a mother of three and juggling work on and off the screen.
LEADING WOMEN - We sat down and talked about the ups and downs of running a business with three leading women who play a prominent role in the city's high society—Salina Nordin, Susanti Tio, and Lidia Siregar Purnomo.
LANVIN - The 130 year-old Parisian fashion house, appointed 31-year-old Bruno Sialelli as Creative Director of both menswear and womenswear. His debut collections, much like four Indonesian achievers—young and bold spirited.
LOUIS VUITTON - A style shoot that showcases two different personalities which represent a powerful relationship that can exist between unique individuals and their Louis Vuitton bags.
Website
Subscribe Now
Preview