About Prestige Indonesia
Prestige Indonesia is the archipelago's only truly world-class, English-language luxury lifestyle and high-society magazine. Read by the most successful and influential people in Indonesia, this glossy, glamorous and well-written publication is as entertaining as it is well-informed, and as insightful as it is beautifully designed.
The Prestige brand's DNA is all about celebrity and status, luxury and leisure, style and culture – and it has a most distinctive and unrivalled passion for fashion. The magazine celebrates the high-octane life of the stylish, sophisticated, international in outlook and extremely affluent. Aged between 28 and 55, these privileged achievers have a high appreciation of the finer things in life. Since it's launch in 2004, Prestige Indonesia has been delivering a unique and contemporary international air to the lifestyle magazine category in Indonesia.
---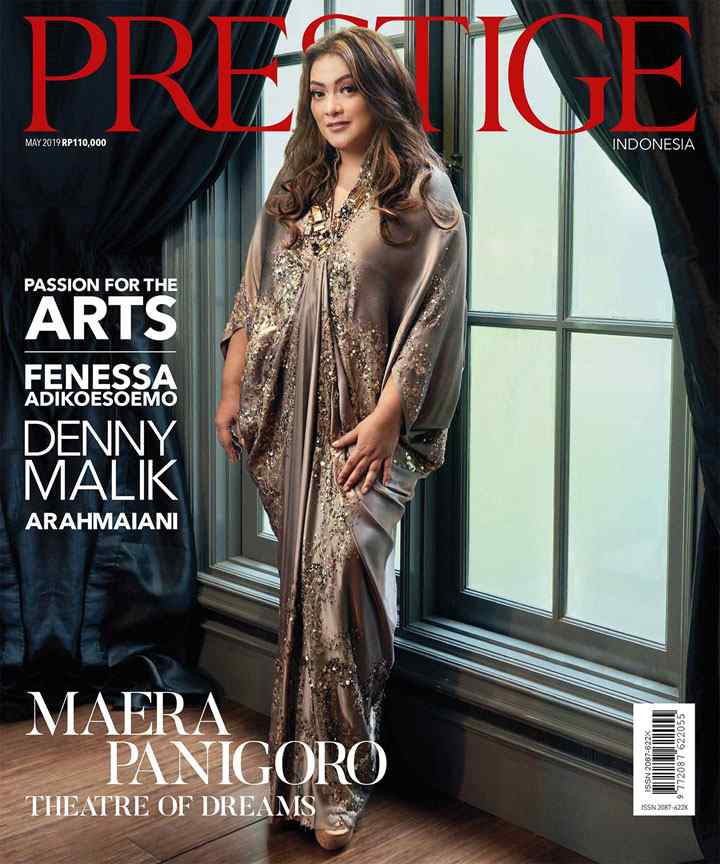 May 2019
What's Inside
GRACEFUL MAERA: In our Art issue, singer, actress, and theatre producer Maera Panigoro shares her story on her latest theatrical production, Srintil: Tembang Duka Seorang Ronggeng, a musical monologue about the life of a Javanese Traditional dancer. Plus she reveals her true feelings about performing arts.
ART LOVERS: Discover insightful stories with Chairwoman of Museum MACAN Foundation Fenessa Adikoesoemo and Indonesia's notable Choreographer Denny Malik who directed the Asian Games 2018 performances, as well as internationally-acclaimed Artist Arahmaiani.
THE WOMAN AND THE CHILD: Lanvin Indonesia with Indra Leonardi created dramatic portraits in the exhibition "The Woman and The Child".
DESTINATION ANYWHERE: Live boldly in a special edit on Tory Burch's spring/summer 2019 collection.
NOIR ELEGANCE: Elevate the classics and staples including basic outfits in black and white with the latest Prestige's style edit.
A MAP OF GREATEST ART MUSEUMS AND CENTRES: Travel the world and locate six new art centres with Prestige's guide.
Website
Subscribe Now
Preview