About Prestige Indonesia
Prestige Indonesia is the archipelago's only truly world-class, English-language luxury lifestyle and high-society magazine. Read by the most successful and influential people in Indonesia, this glossy, glamorous and well-written publication is as entertaining as it is well-informed, and as insightful as it is beautifully designed.
The Prestige brand's DNA is all about celebrity and status, luxury and leisure, style and culture – and it has a most distinctive and unrivalled passion for fashion. The magazine celebrates the high-octane life of the stylish, sophisticated, international in outlook and extremely affluent. Aged between 28 and 55, these privileged achievers have a high appreciation of the finer things in life. Since it's launch in 2004, Prestige Indonesia has been delivering a unique and contemporary international air to the lifestyle magazine category in Indonesia.
---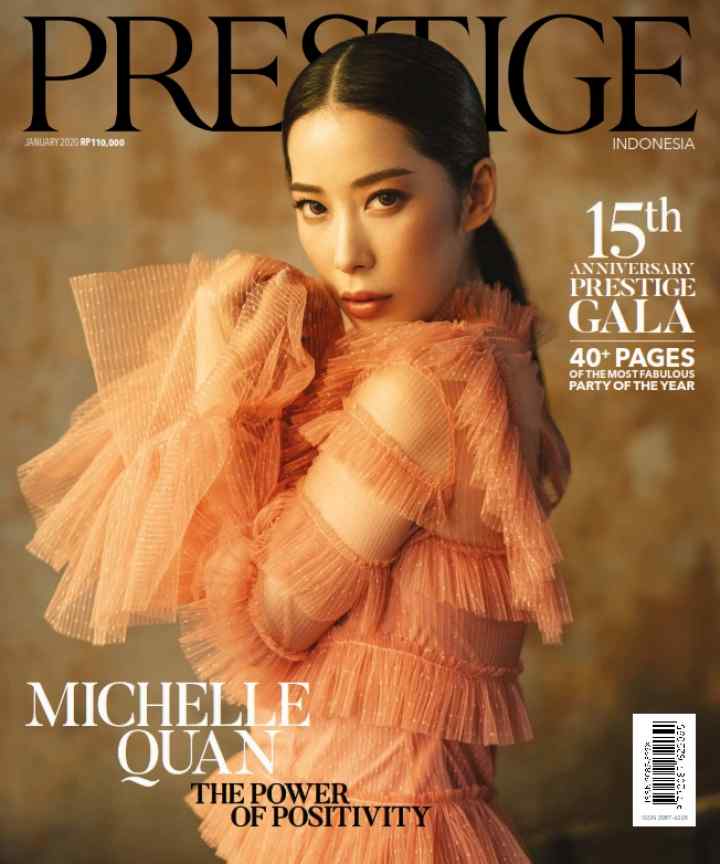 January 2020
What's Inside
Michelle Quan – We kick off 2020 by having make-up creator, mother, and brand ambassador Michelle Quan make her debut as Prestige's cover girl!
Health is Wealth – Three prominent figures—Owner of Nihi Sumba Resort Christopher Burch, General Manager of Mövenpick BDMS Wellness Resort Bangkok Bruno Huber, and Business Partner and Corporate Director of the Golden Space Indonesia, Helena Abidin—share their insights on how to gain health in body and mind as well as to strive for unity and balance.
#PrestigeGala – Relive the moments of our 15th Anniversary at Shangri-La Hotel Jakarta last December!
Japanese Culture in Petit Bateau's Collection – French brand Petit Bateau was inspired by the elegance of Japanese culture for its fall/winter collection. Three amazing moms—Cissylia Stefanie, Ayu Dewi, and Noorani Sukardi Soeprapto—were wrapped in select pieces from said collection along with their adorable kids!
World's Best Wellness Resorts – Check out our annual best wellness resorts from all over the world to start your 2020 at your very best.
Website
Subscribe Now
Preview