About Prestige Indonesia
Prestige Indonesia is the archipelago's only truly world-class, English-language luxury lifestyle and high-society magazine. Read by the most successful and influential people in Indonesia, this glossy, glamorous and well-written publication is as entertaining as it is well-informed, and as insightful as it is beautifully designed.
The Prestige brand's DNA is all about celebrity and status, luxury and leisure, style and culture – and it has a most distinctive and unrivalled passion for fashion. The magazine celebrates the high-octane life of the stylish, sophisticated, international in outlook and extremely affluent. Aged between 28 and 55, these privileged achievers have a high appreciation of the finer things in life. Since it's launch in 2004, Prestige Indonesia has been delivering a unique and contemporary international air to the lifestyle magazine category in Indonesia.
---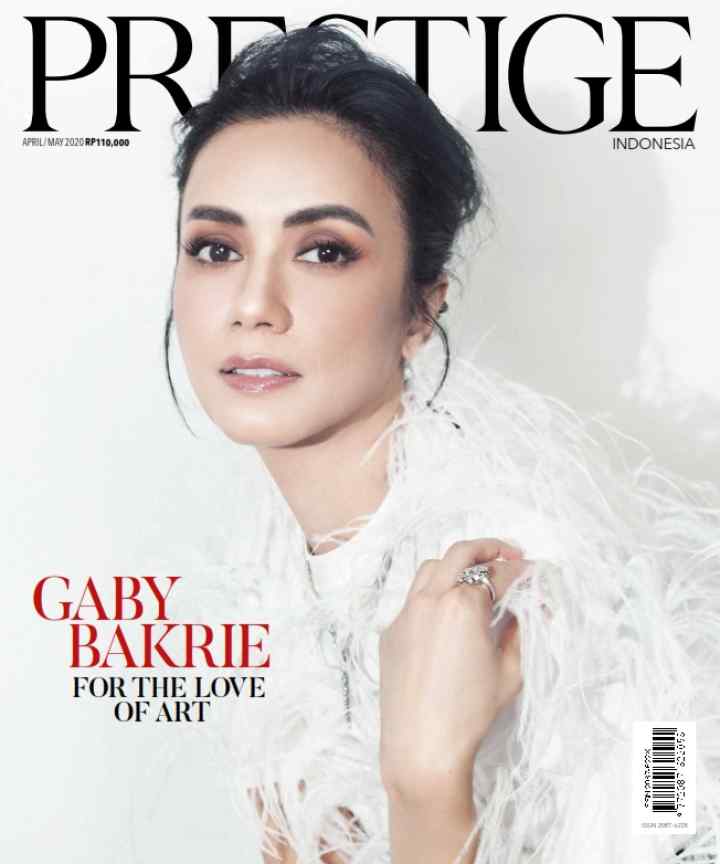 April/May 2020
What's Inside
GABY BAKRIE - Patron for Museum Macan Gaby Bakrie shares her appreciation for art and stories about visiting British artist Damien Hirst, her work for Yayasan Bakrie Amanah, to running an event catering business.
UP CLOSE AND PERSONAL - Exclusive insights and interviews with four designers and artists from prominent global brands: Emmanuel Gallina of Poliform, Giancarlo Bosio of Giorgetti, along with Simon and Nikolai Haas of L'Objet.
LOUIS VUITTON'S TREASURES - Prestige's edit on the brand's signature monogram trunk, jewellery pieces, and exceptional watches.
PATEK PHILIPPE - Iconic designs, traditional watchmaking and contemporary elegance form the essence of Patek Philippe's timepieces.
LIFESTYLE - Find more luxurious lifestyle editorials in this issue; from staying in at Mandapa, a Ritz-Carlton Reserve, dining review of Jakarta's new tapas restaurant and bar Nidcielo, as well as an overview of the new Porsche Carerra 4S.
Website
Subscribe Now
Preview