About Prestige Indonesia
Prestige Indonesia is the archipelago's only truly world-class, English-language luxury lifestyle and high-society magazine. Read by the most successful and influential people in Indonesia, this glossy, glamorous and well-written publication is as entertaining as it is well-informed, and as insightful as it is beautifully designed.
The Prestige brand's DNA is all about celebrity and status, luxury and leisure, style and culture – and it has a most distinctive and unrivalled passion for fashion. The magazine celebrates the high-octane life of the stylish, sophisticated, international in outlook and extremely affluent. Aged between 28 and 55, these privileged achievers have a high appreciation of the finer things in life. Since it's launch in 2004, Prestige Indonesia has been delivering a unique and contemporary international air to the lifestyle magazine category in Indonesia.
---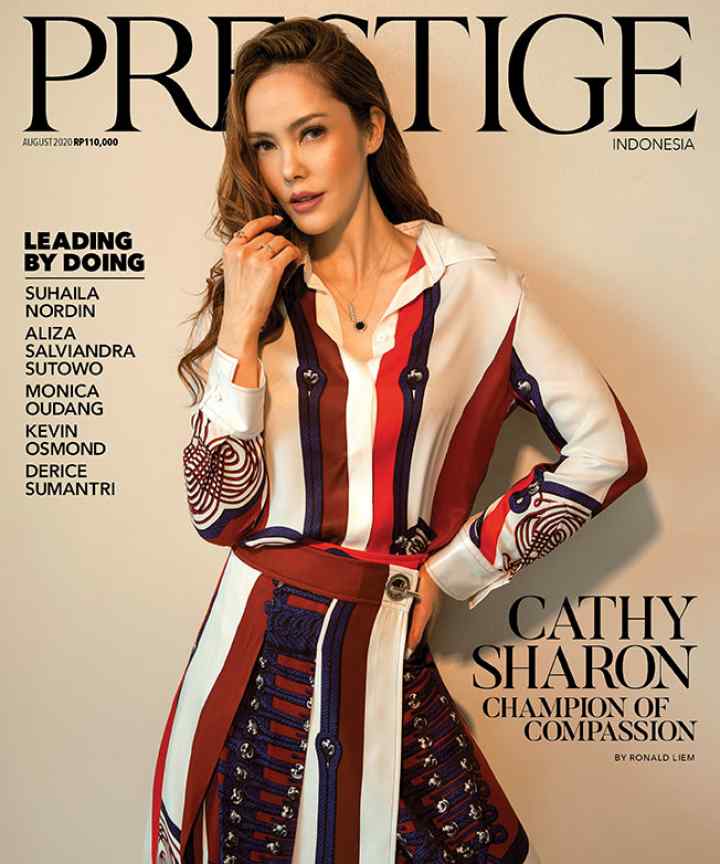 August 2020
What's Inside
COVER STORY: Beauty entrepreneur and philanthropist Cathy Sharon is commited to becoming part of the solution during COVID-19 pandemic by creating real and lasting change.
JUMPING INTO ACTION: Suhaila Nordin and Aliza Salviandra Sutowo of Bagi for Bali, Derice Sumantri of Progress Healthcare, Kevin Osmond of Masker Untuk Indonesia and Monica Oudang of Yayasan Anak Bangsa Bisa made the world a better place with their philanthropic actions.
CRUISING IN STYLE: Seafaring attire come with breezy silhouettes, bright positive hues and a shimmer reflecting the ocean waves.
TWO TIMERS: The GMT complication remains rightly popular.
RARE GEMS: The latest jewels featuring the finest rare minerals.
Website
Subscribe Now
Preview