About Prestige Indonesia
Prestige Indonesia is the archipelago's only truly world-class, English-language luxury lifestyle and high-society magazine. Read by the most successful and influential people in Indonesia, this glossy, glamorous and well-written publication is as entertaining as it is well-informed, and as insightful as it is beautifully designed.
The Prestige brand's DNA is all about celebrity and status, luxury and leisure, style and culture – and it has a most distinctive and unrivalled passion for fashion. The magazine celebrates the high-octane life of the stylish, sophisticated, international in outlook and extremely affluent. Aged between 28 and 55, these privileged achievers have a high appreciation of the finer things in life. Since it's launch in 2004, Prestige Indonesia has been delivering a unique and contemporary international air to the lifestyle magazine category in Indonesia.
---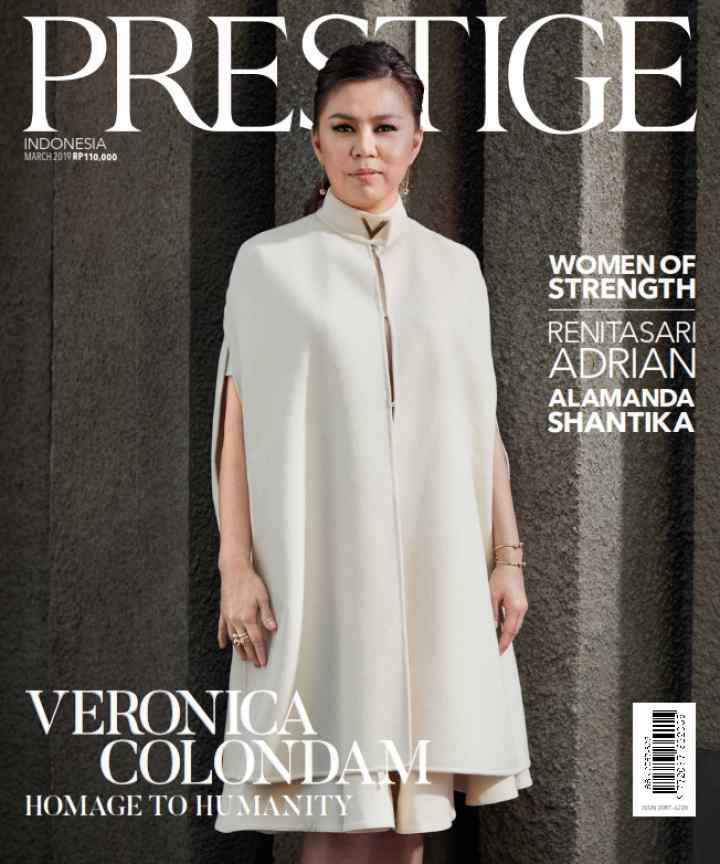 March 2019
What's Inside
ON THE COVER: Prestige features Veronica Colondam, Renitasari Adrian, and Alamanda Shantika on their remarkable, world-changing achievements.
FASHION FORWARD: New season, new trends: Be it womenswear or menswear, know the luxe trends especially curated by our tastemakers.
PRESTIGE IT BAGS: Prestige darling Dr. Noi Aswari models the latest It bags that boast style and functionality.
HAUTE CAVE IN: A journey to the centre of the earth? Prestige stayed in the new 336-room InterContinental Shanghai Wonderland which rises from the pits of an abandoned quarry in China's Sheshan Mountain range.
PRESTIGE DINES IN: Prestige tastes new menus in Kilo Kitchen that are inspired by various culinary ideas of Latin America.
HOT WHEELS: BMW Indonesia presented the second-generation of BMW X4 which boasts a more muscular presence than the original SUV, combining robustness and versatility with the elegance of a coupé!
Website
Subscribe Now
Preview