About Prestige Indonesia
Prestige Indonesia is the archipelago's only truly world-class, English-language luxury lifestyle and high-society magazine. Read by the most successful and influential people in Indonesia, this glossy, glamorous and well-written publication is as entertaining as it is well-informed, and as insightful as it is beautifully designed.
The Prestige brand's DNA is all about celebrity and status, luxury and leisure, style and culture – and it has a most distinctive and unrivalled passion for fashion. The magazine celebrates the high-octane life of the stylish, sophisticated, international in outlook and extremely affluent. Aged between 28 and 55, these privileged achievers have a high appreciation of the finer things in life. Since it's launch in 2004, Prestige Indonesia has been delivering a unique and contemporary international air to the lifestyle magazine category in Indonesia.
---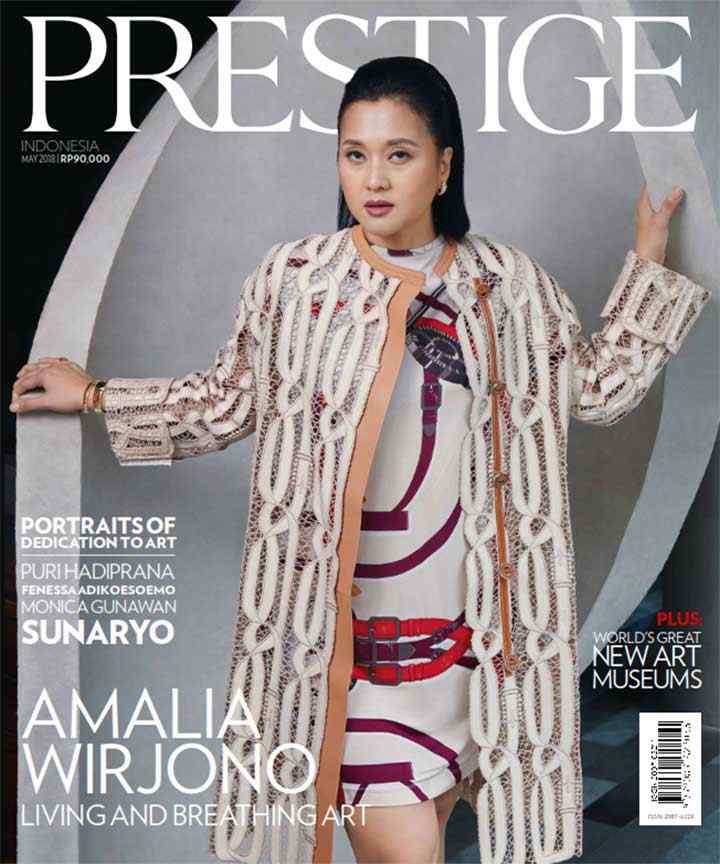 May 2018
What's Inside
Get in touch with your artsy side and find the insights through our artpreneur, art philanthropist, and artist's profiles: Puri Hadiprana, Fenessa Adikoesoemo, Monica Gunawan, and Sunaryo.
Actress Tatjana Saphira has unveiled her art enthusiasm and shared her artsy spirit with the SS18 collection of Tory Burch. See the whole fashion spread and find out more about her in "Paint My Love".
Enhance your imagination by visiting the world's great new art museums in "The Art of Slowing Down".
Keep up with the highlights from Baselworld 2018. We have curated what you need to have from the world of Haute Horlogerie.
More fashion reports and editorials that showcase the latest collections from premium global brands you love.
Website
Subscribe Now
Preview