About Prestige Indonesia
Prestige Indonesia is the archipelago's only truly world-class, English-language luxury lifestyle and high-society magazine. Read by the most successful and influential people in Indonesia, this glossy, glamorous and well-written publication is as entertaining as it is well-informed, and as insightful as it is beautifully designed.
The Prestige brand's DNA is all about celebrity and status, luxury and leisure, style and culture – and it has a most distinctive and unrivalled passion for fashion. The magazine celebrates the high-octane life of the stylish, sophisticated, international in outlook and extremely affluent. Aged between 28 and 55, these privileged achievers have a high appreciation of the finer things in life. Since it's launch in 2004, Prestige Indonesia has been delivering a unique and contemporary international air to the lifestyle magazine category in Indonesia.
---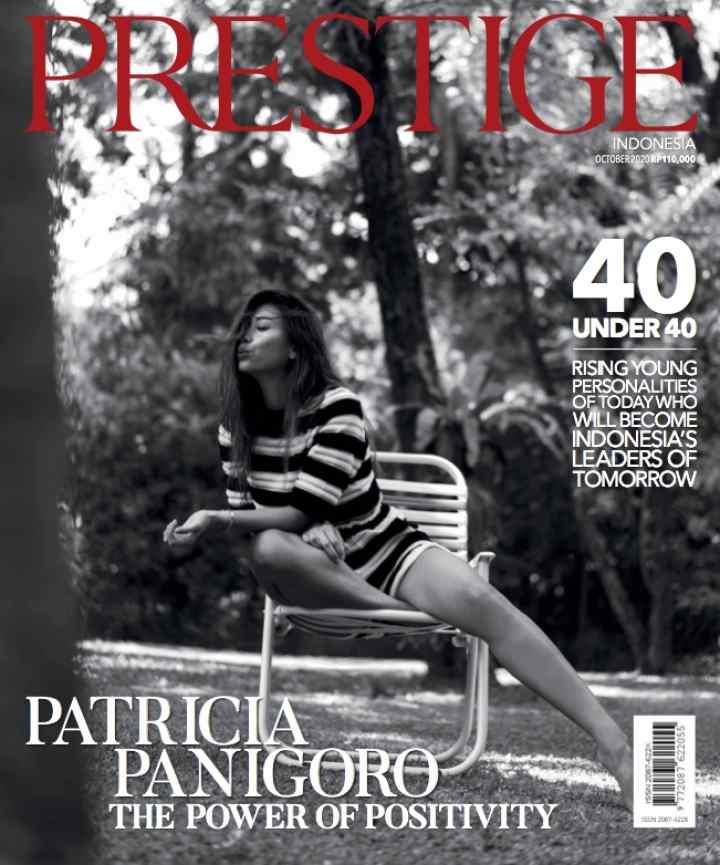 October 2020
What's Inside
THE POWER OF POSITIVITY: Model turned stay-at-home mother Patricia Panigoro talks about her life during the lockdown, newfound hobbies in the outdoors and her life's wisdom.
40 UNDER 40: See who made it into the power list this year!
HEARTS OF GOLD: Happy Hearts Indonesia joins hands with Prestige and Wanda House of Jewels for a charity photo shoot with 12 empowering women.
LUXURIOUS LIFESTYLE – From supercars to limited edition watches and the latest fashion insights, explore them all in Prestige's October issue.
Website
Subscribe Now
Preview