About Prestige Indonesia
Prestige Indonesia is the archipelago's only truly world-class, English-language luxury lifestyle and high-society magazine. Read by the most successful and influential people in Indonesia, this glossy, glamorous and well-written publication is as entertaining as it is well-informed, and as insightful as it is beautifully designed.
The Prestige brand's DNA is all about celebrity and status, luxury and leisure, style and culture – and it has a most distinctive and unrivalled passion for fashion. The magazine celebrates the high-octane life of the stylish, sophisticated, international in outlook and extremely affluent. Aged between 28 and 55, these privileged achievers have a high appreciation of the finer things in life. Since it's launch in 2004, Prestige Indonesia has been delivering a unique and contemporary international air to the lifestyle magazine category in Indonesia.
---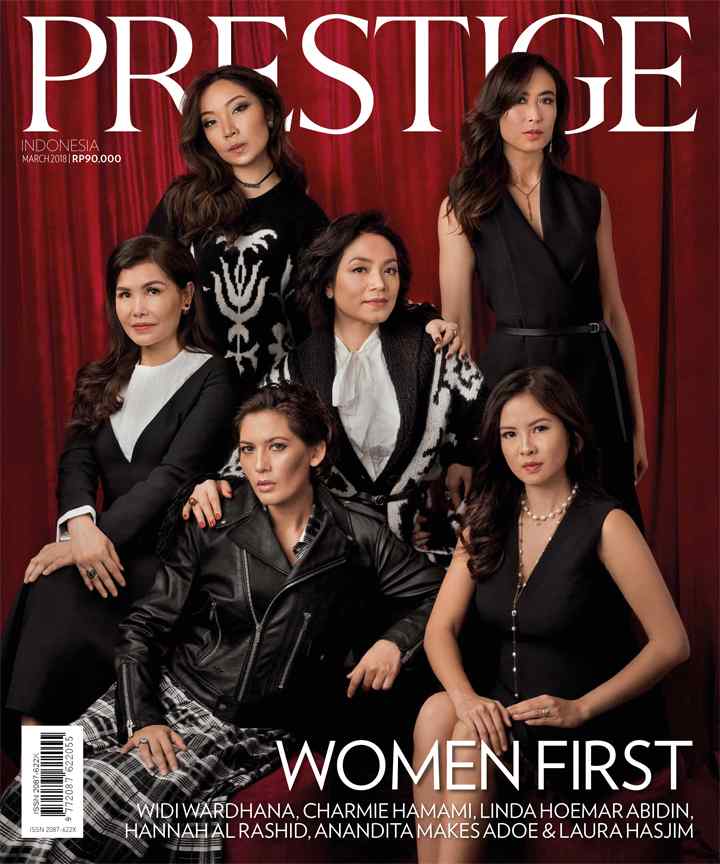 March 2018
What's Inside
We have six inspiring women who comes from different fields, speaking up their point of view on today's women issues. See what they have to say regarding the future of women!
The latest it bags come very tempting to hold in our fashion spread, "Hard Candy"
Three different empowering character to watch wearing the latest Bvlgari jewelleries in "Breaking the Rules"
Look out for what's trending in this Spring/Summer 2018, as we reported to you the highlights in Runway Report.
More fashion reports and editorials that showcase the latest collections from premium global brands you love.
Website
Subscribe Now
Preview