About Prestige Indonesia
Prestige Indonesia is the archipelago's only truly world-class, English-language luxury lifestyle and high-society magazine. Read by the most successful and influential people in Indonesia, this glossy, glamorous and well-written publication is as entertaining as it is well-informed, and as insightful as it is beautifully designed.
The Prestige brand's DNA is all about celebrity and status, luxury and leisure, style and culture – and it has a most distinctive and unrivalled passion for fashion. The magazine celebrates the high-octane life of the stylish, sophisticated, international in outlook and extremely affluent. Aged between 28 and 55, these privileged achievers have a high appreciation of the finer things in life. Since it's launch in 2004, Prestige Indonesia has been delivering a unique and contemporary international air to the lifestyle magazine category in Indonesia.
---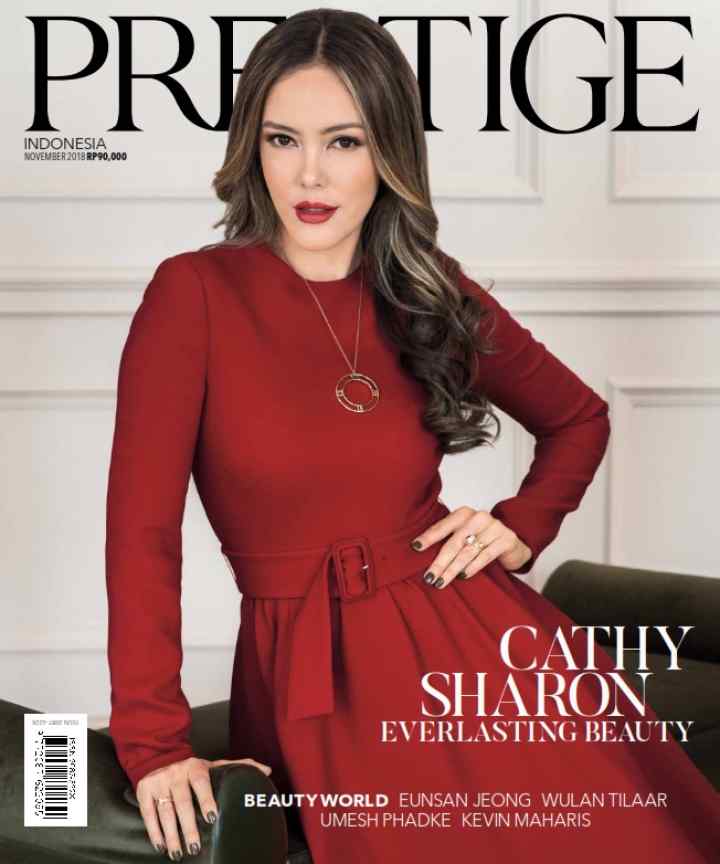 November 2018
What's Inside
On the cover: Actress turned entrepreneur Cathy Sharon stars on the cover of our November issue. Know how she fabulously juggles motherhood and her thriving beauty business. Read on.
Beauty Moguls: We sat down with the second-generation leader of Martha Tilaar Group Wulan Tilaar, President Director of L'Oréal Indonesia Umesh Phadke, Founder of Maharis Clinic Dr. Kevin Maharis, and Director of Amorepacific Indonesia Eunsan Jeong and asked them to reveal their secrets on the success to in creating iconic business empires.
Open Heart: Led by Esti Nurjadin, nine people were inaugurated as the Executive Board of Yayasan Jantung Indonesia—each with an invigorated mission for the young generation. Find out more.
Prestige Watch List: The understated elegance of Patek Philippe timepieces make up our editor's curated list in this issue.
Travel: Choose your next luxury travel destination by checking out our latest review on Grand Hyatt Bali and Aman's latest resort in Shanghai.
Fashion: Ultra luxurious statement pieces from high-end brands that will elevate your fall/winter looks.
Prestige Reports: More from our latest reviews on luxury brands and highlight events this year.
Website
Subscribe Now
Preview