About Prestige Indonesia
Prestige Indonesia is the archipelago's only truly world-class, English-language luxury lifestyle and high-society magazine. Read by the most successful and influential people in Indonesia, this glossy, glamorous and well-written publication is as entertaining as it is well-informed, and as insightful as it is beautifully designed.
The Prestige brand's DNA is all about celebrity and status, luxury and leisure, style and culture – and it has a most distinctive and unrivalled passion for fashion. The magazine celebrates the high-octane life of the stylish, sophisticated, international in outlook and extremely affluent. Aged between 28 and 55, these privileged achievers have a high appreciation of the finer things in life. Since it's launch in 2004, Prestige Indonesia has been delivering a unique and contemporary international air to the lifestyle magazine category in Indonesia.
---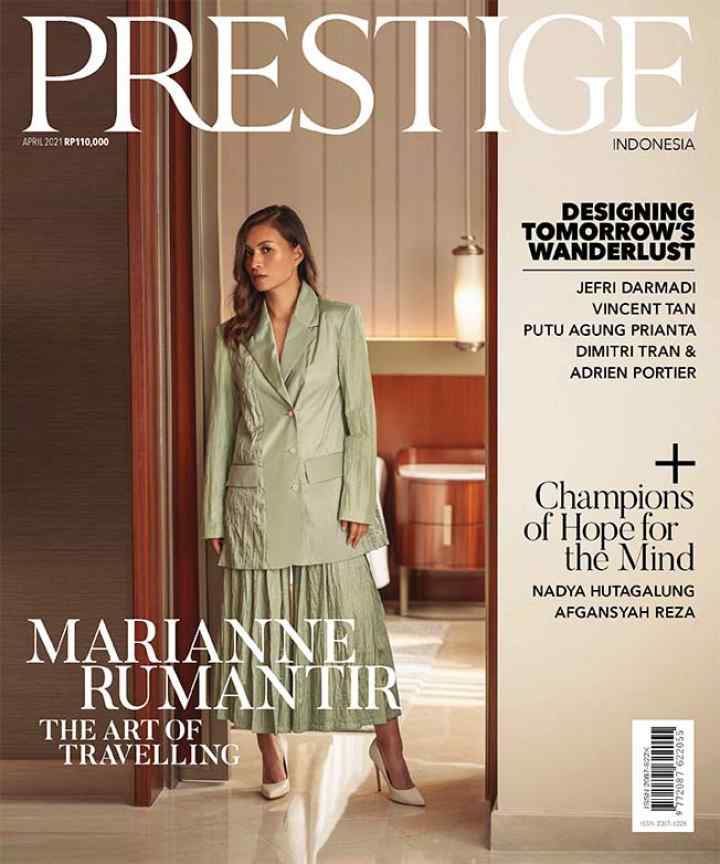 April 2021
What's Inside
NEW ISSUE – Marianne Rumantir shares her passion for travel and insight into journeying with style at low cost thanks to her knowledge about points and miles.
DESIGNING TOMORROW'S WANDERLUST – Jefri Darmadi, Vincent Tan, Putu Agung Prianta, along with Dimitri Tran and Adrien Portier offer a glimpse of what to expect from the new normal of travelling.
CHAMPIONS OF HOPE FOR THE MIND – Talks about acceptance of mental health issues with Nadya Hutagalung and Afgansyah Reza.
ALL ABOUT TRAVEL – Find inspiration for your future journeys in our round-up of new hotels and exciting sailboats.
FABULOUS LIFESTYLE – From the latest in fashion, curated styles and special-edition luxury timepieces plus many other lifestyle updates to get excited about.
Website
Subscribe Now
Preview