About Prestige Indonesia
Prestige Indonesia is the archipelago's only truly world-class, English-language luxury lifestyle and high-society magazine. Read by the most successful and influential people in Indonesia, this glossy, glamorous and well-written publication is as entertaining as it is well-informed, and as insightful as it is beautifully designed.
The Prestige brand's DNA is all about celebrity and status, luxury and leisure, style and culture – and it has a most distinctive and unrivalled passion for fashion. The magazine celebrates the high-octane life of the stylish, sophisticated, international in outlook and extremely affluent. Aged between 28 and 55, these privileged achievers have a high appreciation of the finer things in life. Since it's launch in 2004, Prestige Indonesia has been delivering a unique and contemporary international air to the lifestyle magazine category in Indonesia.
---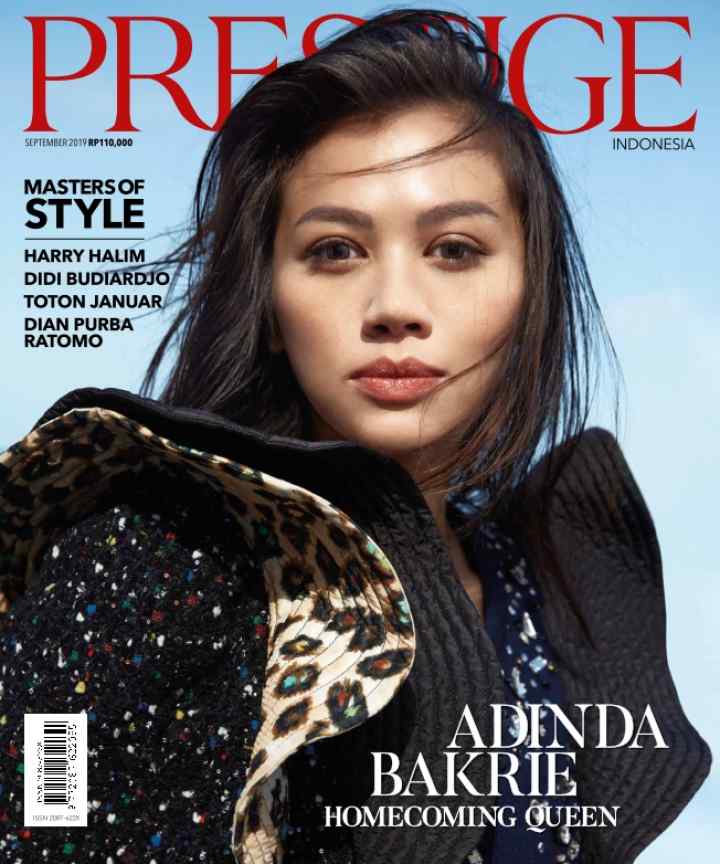 September 2019
What's Inside
HOMECOMING QUEEN - Shot in picturesque Sydney, the ever-stunning Adinda Bakrie graces the cover of our September issue. Now 37 and mother of two, she tells Prestige about the emotions of coming back home.
LOUIS VUITTON FALL/WINTER 2019 - Prestige worked on an exclusive photo shoot with lawyer and model Jessie Setiono to showcase some of Louis Vuitton's Fall/Winter 2019 most iconic looks.
NATIONAL PRIDE - For this issue, we photographed some of the forces of Indonesian fashion with their muses—and what an inspiring adventure it turned out to be—, including Harry Halim, Didi Budiardjo, Toton Januar and Dian Purba Ratomo.
CLASSIC HERITAGE - Nadège Vanhee-Cybulski's elevated classics for Hermès' Autumn/Winter 2019 honour the house's emblematic classicism.
#PRESTIGEITBAGS - Rachel Allison, the delightful daughter of fashion designer Sally Koeswanto, models the fall/winter it bags for Prestige.
Website
Subscribe Now
Preview