About DA MAN
DA MAN is Indonesia's only home-grown men's English language magazine dedicated to offering the best in fashion and lifestyle for the growing market of high-class, fashion forward men in Indonesia and the region. Established in May 2007, DA MAN's exclusive photo shoots and interviews of Hollywood celebrities, international actors and top models, is a testament to how well-respected DA MAN is both in Indonesia and abroad.
DA MAN provides its highly-educated, discerning readers the latest news on the hottest trends in fashion, luxury, art and design, and much more. With a creative team based in the U.S., DA MAN has a strong link to Hollywood. This link gives DA MAN the edge of being one of the first titles publicists' seek to extend the exposure of Hollywood's who's who in Asia. DA MAN is published six times a year with a print run of 45,000 copies (and growing) and is distributed in Indonesia.
---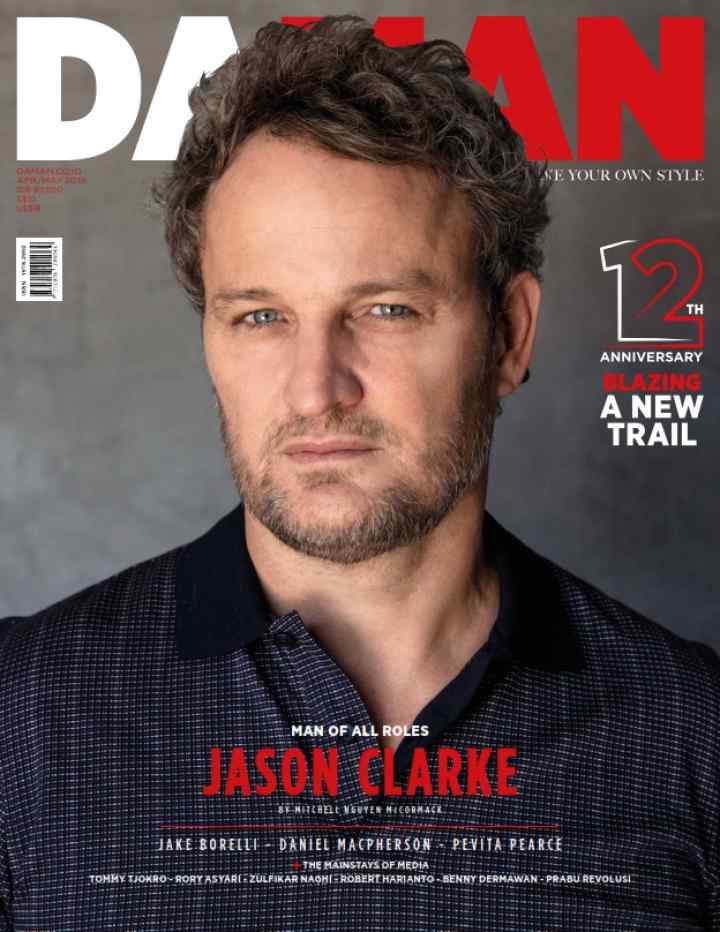 April/May 2019
What's Inside:
Journeyman in Action – DAMAN catches up with Australian actor Jason Clarke and chats about his journey in one of the darkest novels by Stephen King and more.
Rise to The Challenge – In her second appearance on DAMAN, Pevita Pearce talks about her latest movie, new challenge, her personal projects and more.
Jake of All Trades – Jake Borelli explains about his character from "Grey's Anatomy" as part of the show's first same-sex storyline between two male doctors with DAMAN.
Top of His Game – From teen heartthrob to a courageous soldier, Australian born Daniel MacPherson chats about the range of his acting career and doing his own stunts with DAMAN.
Broadcast News – We see their faces every day, delivering news of the world to Indonesian viewers. Here are six of the best news anchors, exclusively for DAMAN 'S 12th anniversary issue.
A New Day Has Come – We select some of the best looks from the latest spring/summer 2019 trends from floral prints, plaids, to metallic touch to inspire your outfit.
Stay in Trend – It's time to celebrate the new season. with something different. From floral to geometric prints, these are the updated looks you need for to rock the next season.
Summer Breeze – Summers are best spent in the company of the sea with a casual and more relaxed looks. Soak up the ever relaxing sun, the summer days are here to stay.
Website
Subscribe Now
Preview