About DA MAN
DA MAN is Indonesia's only home-grown men's English language magazine dedicated to offering the best in fashion and lifestyle for the growing market of high-class, fashion forward men in Indonesia and the region. Established in May 2007, DA MAN's exclusive photo shoots and interviews of Hollywood celebrities, international actors and top models, is a testament to how well-respected DA MAN is both in Indonesia and abroad.
DA MAN provides its highly-educated, discerning readers the latest news on the hottest trends in fashion, luxury, art and design, and much more. With a creative team based in the U.S., DA MAN has a strong link to Hollywood. This link gives DA MAN the edge of being one of the first titles publicists' seek to extend the exposure of Hollywood's who's who in Asia. DA MAN is published six times a year with a print run of 45,000 copies (and growing) and is distributed in Indonesia.
---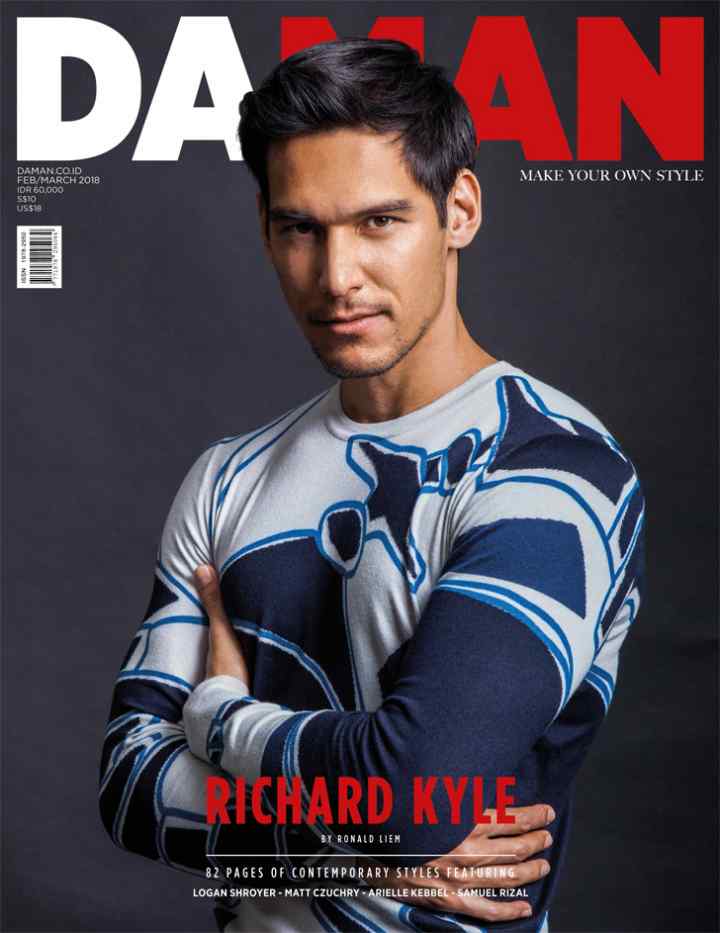 February/March 2018
What's Inside
For his third appearance in DA MAN, actor, model and presenter Richard Kyle talks about his journey in the Indonesian movie industry.
Up-and-coming actor Logan Shroyer from "This Is Us" chats about his upcoming projects.
Seasoned actor Matt Czuchry talks about the excitement and challenges for his new medical drama show "The Resident."
Arielle Kebbel shares off-screen stories from "Fifty Shades Freed" and profound insight into the #MeToo movement.
Samuel Rizal sits down with DA MAN for a chat about "Eiffel … I'm in Love" and its sequel along with his ventures outside the movie industry.
Of course the latest trends that fashion has to offer and a whole lot more.
Website
Subscribe Now
Preview