About DA MAN
DA MAN is Indonesia's only home-grown men's English language magazine dedicated to offering the best in fashion and lifestyle for the growing market of high-class, fashion forward men in Indonesia and the region. Established in May 2007, DA MAN's exclusive photo shoots and interviews of Hollywood celebrities, international actors and top models, is a testament to how well-respected DA MAN is both in Indonesia and abroad.
DA MAN provides its highly-educated, discerning readers the latest news on the hottest trends in fashion, luxury, art and design, and much more. With a creative team based in the U.S., DA MAN has a strong link to Hollywood. This link gives DA MAN the edge of being one of the first titles publicists' seek to extend the exposure of Hollywood's who's who in Asia. DA MAN is published six times a year with a print run of 45,000 copies (and growing) and is distributed in Indonesia.
---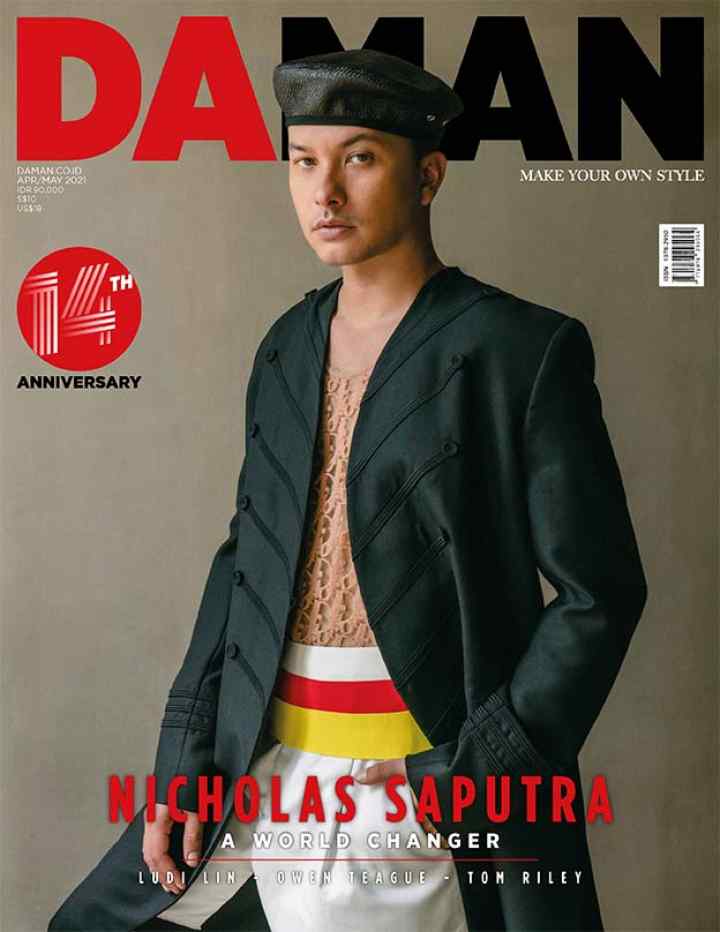 April - May 2021
What's Inside
COVER STORY: We reconnect with a long-time friend of the magazine, actor and environmentalist Nicholas Saputra, to talk about his journey into producing and his push towards creating awareness about global warming.
LUDI LIN: An exclusive chat with the star of the upcoming—and highly-anticipated—"Mortal Kombat" reboot.
OWEN TEAGUE: The American actor shares with us about his role in hit series "The Stand," as well as his thoughts on author Stephen King who wrote the original novel the show's based on.
TOM RILEY: British actor Tom Riley has a lot on his plate for the foreseeable future, and he shares it all with us in this exclusive interview and photo shoot.
KEY LOOKS: Some of the best, most outstanding fashion pieces for the spring/summer 2021 season.
HEALTH: Answers to some of the nagging questions you might still have about the COVID-19 vaccine.
Website
Subscribe Now
Preview