About DA MAN
DA MAN is Indonesia's only home-grown men's English language magazine dedicated to offering the best in fashion and lifestyle for the growing market of high-class, fashion forward men in Indonesia and the region. Established in May 2007, DA MAN's exclusive photo shoots and interviews of Hollywood celebrities, international actors and top models, is a testament to how well-respected DA MAN is both in Indonesia and abroad.
DA MAN provides its highly-educated, discerning readers the latest news on the hottest trends in fashion, luxury, art and design, and much more. With a creative team based in the U.S., DA MAN has a strong link to Hollywood. This link gives DA MAN the edge of being one of the first titles publicists' seek to extend the exposure of Hollywood's who's who in Asia. DA MAN is published six times a year with a print run of 45,000 copies (and growing) and is distributed in Indonesia.
---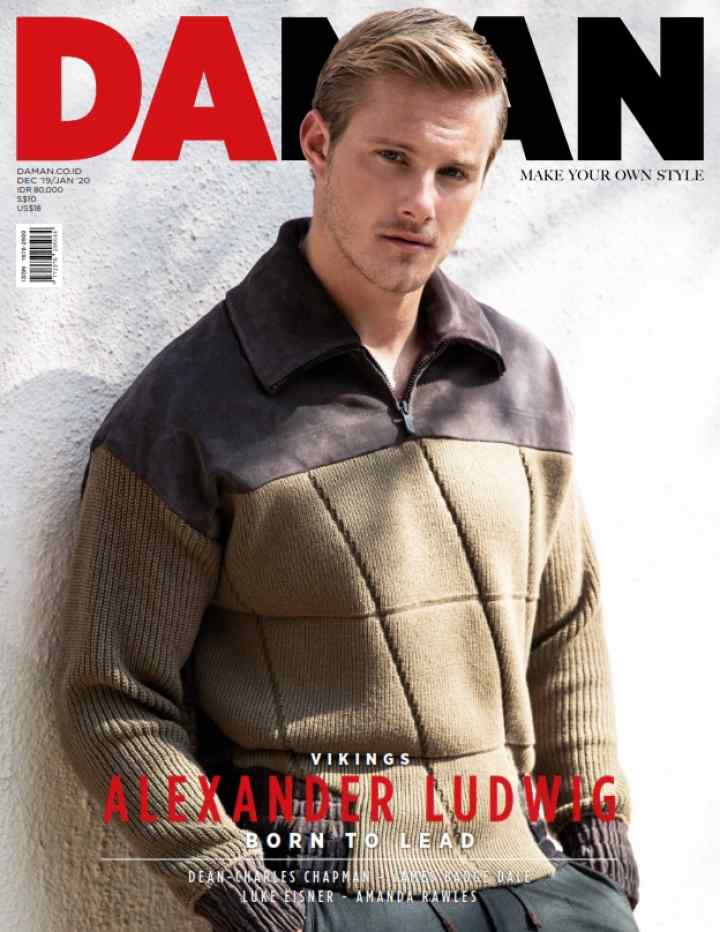 December 2019/January 2020
What's Inside
ON THE COVER: Alex Ludwig of "Vikings" covers DA MAN December/January 2019. He talks about the ending of "Vikings," the character arch for Bjorn Ironside and his role on the upcoming "Bad Boys 3".
DA MAN INTERVIEW: Dean-Charles Chapman chats with DAMAN about his upcoming movie "1917," the lessons he learned during filming and much, much more.
DA MAN INTERVIEW: James Badge Dale of "24" chats with DAMAN about his thoughts on acting... and how to get up every day and be the best man he can be.
STYLE: Dejan Obradović models the latest one-of-a-kind John Hardy's jewellery.
PRACTICALLY STYLISH: Take notes and be prepared for the must-have bags of the season.
DA MAN DARLING OF THE MONTH: As she takes on increasingly substantial roles on screen, Amanda Rawles also looks to spread her wings beyond the realm of acting.
Website
Subscribe Now
Preview