About DA MAN
DA MAN is Indonesia's only home-grown men's English language magazine dedicated to offering the best in fashion and lifestyle for the growing market of high-class, fashion forward men in Indonesia and the region. Established in May 2007, DA MAN's exclusive photo shoots and interviews of Hollywood celebrities, international actors and top models, is a testament to how well-respected DA MAN is both in Indonesia and abroad.
DA MAN provides its highly-educated, discerning readers the latest news on the hottest trends in fashion, luxury, art and design, and much more. With a creative team based in the U.S., DA MAN has a strong link to Hollywood. This link gives DA MAN the edge of being one of the first titles publicists' seek to extend the exposure of Hollywood's who's who in Asia. DA MAN is published six times a year with a print run of 45,000 copies (and growing) and is distributed in Indonesia.
---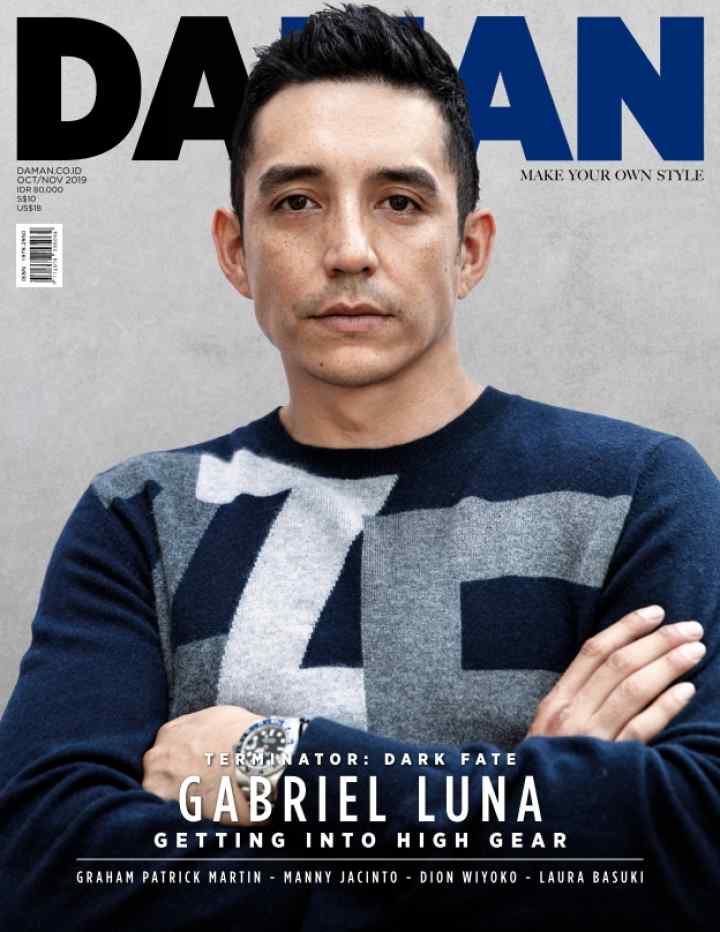 October / November 2019
What's Inside
GABRIEL LUNA - Star of "Terminator: Dark Fate" is set to impress with his debut in the "Terminator" franchise and round two as the enigmatic Ghost Rider.
GRAHAM PATRICK MARTIN - Star of "Catch-22" talks with DA MAN about how he wants to be remembered, and how Leonadro DiCaprio has inspired his acting career.
MANNY JACINTO - DA MAN talks with the Filipino-Canadian actor about his acting journey and playing in "Top Gun: Maverick" alongside Tom Cruise.
LAURA BASUKI AND DION WIYOKO - The two leads of the upcoming "Susi Susanti: Love All" talks about the most memorable moments and the legacy of the legendary athletes Susi Susanti and Alan Budikusuma.
DA MAN STYLE - Celebrating bold prints, preppy style, and sporty menswear outfits —from abstract, plaids, stripes to logos—the statement looks of the season are showcased on menswear collections with sporty elements.
Website
Subscribe Now
Preview