About DA MAN
DA MAN is Indonesia's only home-grown men's English language magazine dedicated to offering the best in fashion and lifestyle for the growing market of high-class, fashion forward men in Indonesia and the region. Established in May 2007, DA MAN's exclusive photo shoots and interviews of Hollywood celebrities, international actors and top models, is a testament to how well-respected DA MAN is both in Indonesia and abroad.
DA MAN provides its highly-educated, discerning readers the latest news on the hottest trends in fashion, luxury, art and design, and much more. With a creative team based in the U.S., DA MAN has a strong link to Hollywood. This link gives DA MAN the edge of being one of the first titles publicists' seek to extend the exposure of Hollywood's who's who in Asia. DA MAN is published six times a year with a print run of 45,000 copies (and growing) and is distributed in Indonesia.
---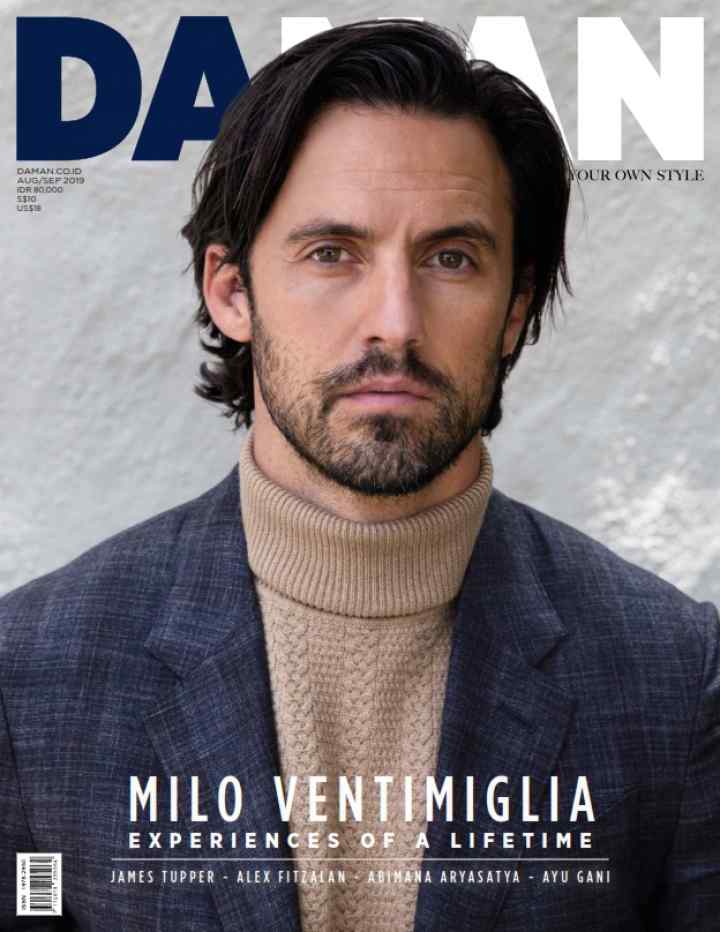 August/September 2019
What's Inside:
DA MAN AUGUST/SEPTEMBER 2019 ISSUE IS OUT NOW! American actor Milo Ventimiglia chats with DA MAN about his upcoming appearance in "The Art of Racing in the Rain" and shares about his experience behind hit TV series "This Is Us".
CURRENTLY TRENDING: Abimana Aryasatya talks about his upcoming role in the long-awaited film "Gundala" and the boundaries in acting.
ONE OF A KIND: Ayu Gani shares her journey with DA MAN and talks about the ups and downs in the modelling industry and much more.
MAN FOR THE ROLE: Seasoned actor James Tupper talks about being part of "Big Little Lies" and his positive mindset on life.
ACT FOUR: Up-and-coming Australian actor Alex Fitzalan talks about acting and his latest role in hit TV Show "The Society".
TAKE PRIDE: This month, we salute the amazing Indonesian designers and their never-ending explorations.
BLUE JEANS DREAM: In a world full of trends, denim is one way to remain classic. Grounded, essential and dependable, our love for denim never fades.
Website
Subscribe Now
Preview