About DA MAN
DA MAN is Indonesia's only home-grown men's English language magazine dedicated to offering the best in fashion and lifestyle for the growing market of high-class, fashion forward men in Indonesia and the region. Established in May 2007, DA MAN's exclusive photo shoots and interviews of Hollywood celebrities, international actors and top models, is a testament to how well-respected DA MAN is both in Indonesia and abroad.
DA MAN provides its highly-educated, discerning readers the latest news on the hottest trends in fashion, luxury, art and design, and much more. With a creative team based in the U.S., DA MAN has a strong link to Hollywood. This link gives DA MAN the edge of being one of the first titles publicists' seek to extend the exposure of Hollywood's who's who in Asia. DA MAN is published six times a year with a print run of 45,000 copies (and growing) and is distributed in Indonesia.
---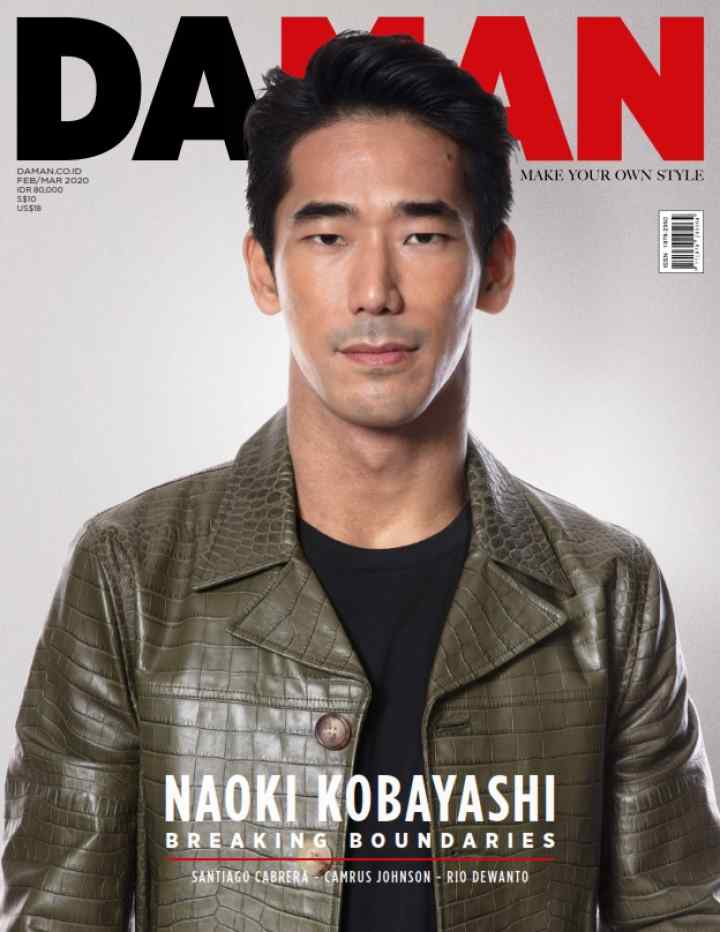 February/March 2020
What's Inside
ON THE COVER: Japanese singer and actor Naoki Kobayashi graces the cover of this issue and talks about his debut in non-Japanese movies, Ridley Scott's psychological thriller "Earthquake Bird" in his interview.
DA MAN INTERVIEW: Santiago Cabrera shares everything about his appearance in "Star Trek: Picard," his fondest memories of working with Sir Patrick Stewart and more.
DA MAN INTERVIEW: We catch up with Rio Dewanto for his fourth appearance on DAMAN and talk about his latest movie, theater and the film industry.
DA MAN INTERVIEW: We caught up with actor Camrus Johnson for a chat about his role in "Batwoman" as well as his passion for acting, singing and animation.
STYLE: Mircea Suba is front and center in our latest fashion story featuring the latest pieces by some of Indonesia's most celebrated designers.
KEY LOOKS: Marcos Fonseca showcases how striped outfits has regained its glory as a menswear staple this year.
Website
Subscribe Now
Preview