About DA MAN
DA MAN is Indonesia's only home-grown men's English language magazine dedicated to offering the best in fashion and lifestyle for the growing market of high-class, fashion forward men in Indonesia and the region. Established in May 2007, DA MAN's exclusive photo shoots and interviews of Hollywood celebrities, international actors and top models, is a testament to how well-respected DA MAN is both in Indonesia and abroad.
DA MAN provides its highly-educated, discerning readers the latest news on the hottest trends in fashion, luxury, art and design, and much more. With a creative team based in the U.S., DA MAN has a strong link to Hollywood. This link gives DA MAN the edge of being one of the first titles publicists' seek to extend the exposure of Hollywood's who's who in Asia. DA MAN is published six times a year with a print run of 45,000 copies (and growing) and is distributed in Indonesia.
---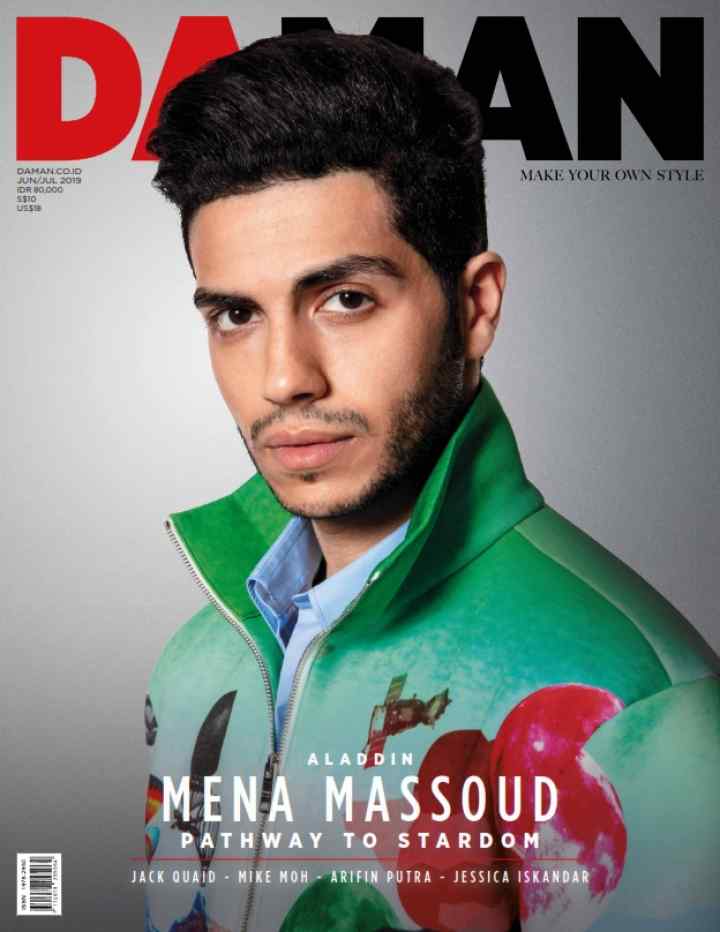 June/July 2019
What's Inside:
The Pretender – Up-and-coming actor Mena Massoud shares his acting journey with DAMAN and the story behind his biggest role yet.
A Journey Into The Past And Future – Arifin Putra talks about his journey into showbiz, the industry and also his upcoming projects.
The Woman Who Takes It All – Jessica Iskandar talks about her business ventures, the TV industry and shares a special message for her son.
Challenge Accepted – Mike Moh chats with DAMAN about acting and how his mad skills landed him the role of his childhood hero.
What's In A Name – Making his own name, Jack Quaid chats with DAMAN about his latest film projects and his love for acting.
Let's Get Lost – Getting lost in the streets of Bangkok with Louis Vuitton Men's Fall Winter 2019 Pre-Collection never felt more alive.
Sunset Chasers – Bask in the sun, just moments before it sets on the horizon. This is what summer is all about.
Website
Subscribe Now
Preview