About DA MAN
DA MAN is Indonesia's only home-grown men's English language magazine dedicated to offering the best in fashion and lifestyle for the growing market of high-class, fashion forward men in Indonesia and the region. Established in May 2007, DA MAN's exclusive photo shoots and interviews of Hollywood celebrities, international actors and top models, is a testament to how well-respected DA MAN is both in Indonesia and abroad.
DA MAN provides its highly-educated, discerning readers the latest news on the hottest trends in fashion, luxury, art and design, and much more. With a creative team based in the U.S., DA MAN has a strong link to Hollywood. This link gives DA MAN the edge of being one of the first titles publicists' seek to extend the exposure of Hollywood's who's who in Asia. DA MAN is published six times a year with a print run of 45,000 copies (and growing) and is distributed in Indonesia.
---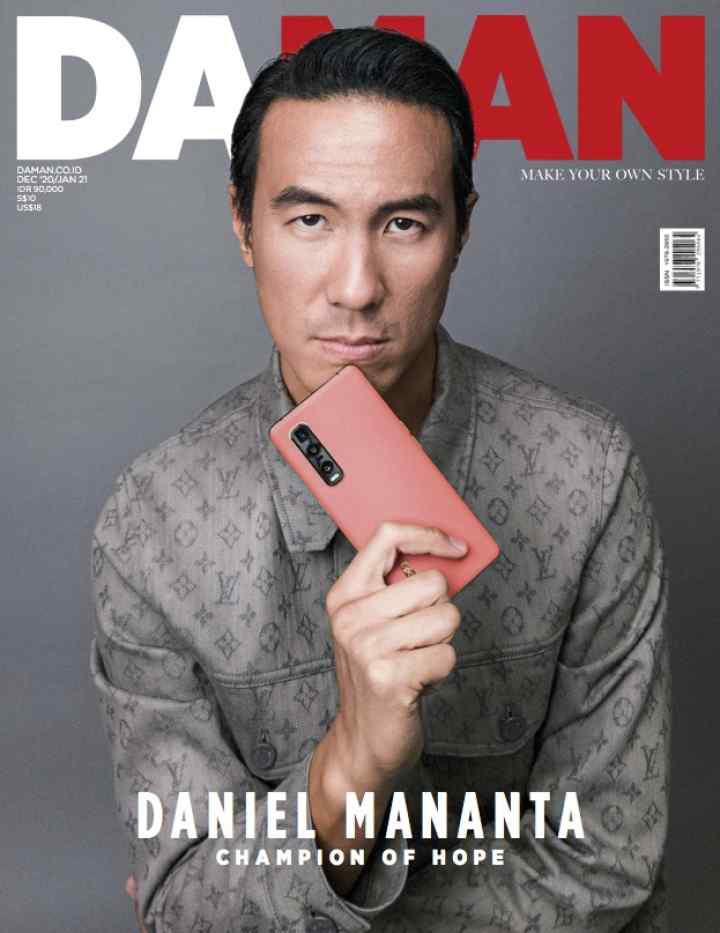 December 2020/January 2021
What's Inside
COVER STORY: Actor, producer and entrepreneur Daniel Mananta shares with us about his view on celebrating small victories in this trying year of 2020.
HEALTH: All you need to know about hypertension or high blood pressure: Why it happens, how to keep an eye on it and how to deal with it.
FITNESS: Even for those working from home, time can be a premium. To get the most out of your limited workout sessions, check out interval training.
MATTHEW & RUSSELL DENNIS LEWIS: Things have not always been smooth
for twins Matthew and Russell Dennis Lewis, but with perseverance and hard work, here they are, starring in Netflix' current hit period dramas "The Queen's Gambit".
BRANDON GOOD: International model and aspiring actor Brandon Good shares the story of his journey in the world of modelling, the steps he has taken into the realm of acting, along with some of his thoughts on current events and his hopes for the future
ONITSUKA TIGER: Onitsuka Tiger's Fall/winter 2020 collection is the true definition of modern-meets-technical. Through different textures and pops of neon colors,
the collection showcases a fusion of fashion styles at its best.
LOUIS VUITTON: Louis Vuitton's Pre-Spring 2021 collection merges subtle colors, bold prints and military looks with clean-cut silhouettes to create magnetic, contempo.
Website
Subscribe Now
Preview