About DA MAN
DA MAN is Indonesia's only home-grown men's English language magazine dedicated to offering the best in fashion and lifestyle for the growing market of high-class, fashion forward men in Indonesia and the region. Established in May 2007, DA MAN's exclusive photo shoots and interviews of Hollywood celebrities, international actors and top models, is a testament to how well-respected DA MAN is both in Indonesia and abroad.
DA MAN provides its highly-educated, discerning readers the latest news on the hottest trends in fashion, luxury, art and design, and much more. With a creative team based in the U.S., DA MAN has a strong link to Hollywood. This link gives DA MAN the edge of being one of the first titles publicists' seek to extend the exposure of Hollywood's who's who in Asia. DA MAN is published six times a year with a print run of 45,000 copies (and growing) and is distributed in Indonesia.
---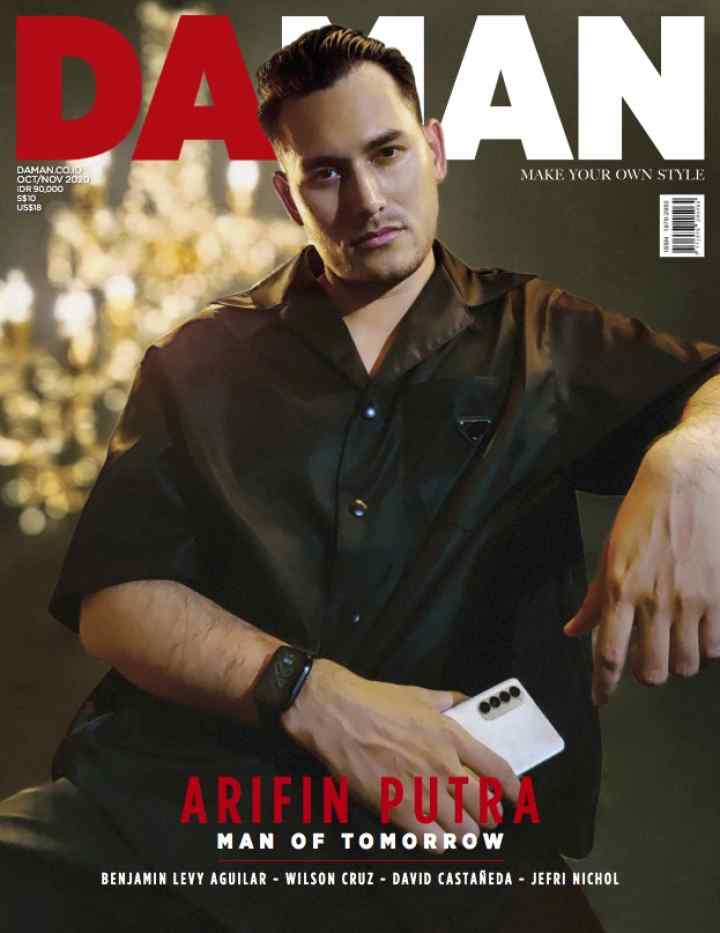 October/November 2020
What's Inside
COVER STORY: Indonesian actor Arifin Putra shares about his award-winning mini-series, new podcast and life in the pandemic during an exclusive photoshoot using the new OPPO Reno4 Pro
HEALTH: How to lose weight fast through intermittent fasting
FITNESS: Virtual workouts are becoming more popular and coaches are becoming more adept. Find out how you can keep up!
JEFRI NICHOL: Wrapped in a selection of stunning Givenchy pieces, the young, talented and tenacious Jefri Nichol is back for a chat about his upcoming projects and life during the pandemic.
WILSON CRUZ: We chat with the "Star Strek: Discovery" actor about acting, hope and how he keeps himself together in these chaotic times.
BENJAMIN LEVY AGUILAR: The talented young actor who landed the role of an MMA Fighter in "Filthy Rich.
DIOR MEN: Kim Jones pays tribute to legendary stylist and designer Judy Blame and his fascinating universe for Dior Men's latest winter collection
BACK TO THE '70S: This fall/winter, there's a revival of '70s vibes in the fashion world.
Website
Subscribe Now
Preview