About DA MAN
DA MAN is Indonesia's only home-grown men's English language magazine dedicated to offering the best in fashion and lifestyle for the growing market of high-class, fashion forward men in Indonesia and the region. Established in May 2007, DA MAN's exclusive photo shoots and interviews of Hollywood celebrities, international actors and top models, is a testament to how well-respected DA MAN is both in Indonesia and abroad.
DA MAN provides its highly-educated, discerning readers the latest news on the hottest trends in fashion, luxury, art and design, and much more. With a creative team based in the U.S., DA MAN has a strong link to Hollywood. This link gives DA MAN the edge of being one of the first titles publicists' seek to extend the exposure of Hollywood's who's who in Asia. DA MAN is published six times a year with a print run of 45,000 copies (and growing) and is distributed in Indonesia.
---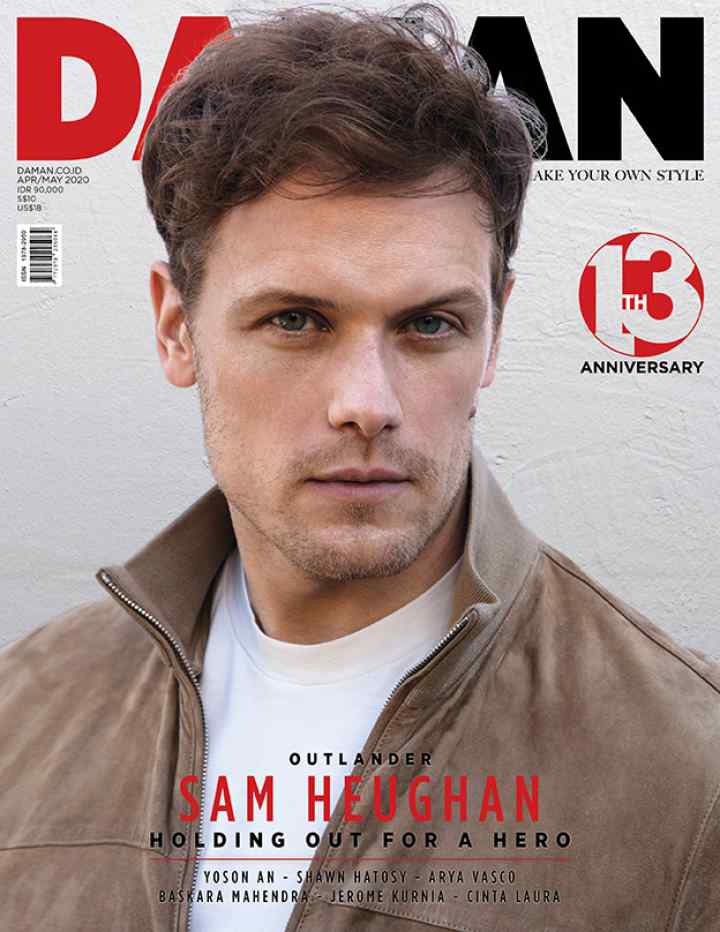 April/May 2020
What's Inside
ON THE COVER: Scottish actor Sam Heughan opens up about the latest season of his hit TV show "Outlander" and shares his fondest memories from working on "Bloodshot"
DA MAN INTERVIEW: Meet the three young actors who rule the world of "Gossip Girl Indonesia."
DA MAN INTERVIEW: Macau-born actor Yoson An, the star of Disney's upcoming live-action adaptation of "Mulan" walked us through his experience on set and his passion for filmmaking.
DA MAN INTERVIEW: Actress and singer Cinta Laura Kiehl returns as DA MAN Darling for the third time and chats with us about music, women empowerment and much more.
DA MAN INTERVIEW: We chat with actor and director Shawn Hatosy about broken characters in "Animal Kingdom," the world of actors and the importance of family.
STYLE: See our latest curation on Louis Vuitton's spring/summer 2020 collections.
KEY LOOKS: Pavel Samsonov models our favorites looks of this season.
Website
Subscribe Now
Preview