About DA MAN
DA MAN is Indonesia's only home-grown men's English language magazine dedicated to offering the best in fashion and lifestyle for the growing market of high-class, fashion forward men in Indonesia and the region. Established in May 2007, DA MAN's exclusive photo shoots and interviews of Hollywood celebrities, international actors and top models, is a testament to how well-respected DA MAN is both in Indonesia and abroad.
DA MAN provides its highly-educated, discerning readers the latest news on the hottest trends in fashion, luxury, art and design, and much more. With a creative team based in the U.S., DA MAN has a strong link to Hollywood. This link gives DA MAN the edge of being one of the first titles publicists' seek to extend the exposure of Hollywood's who's who in Asia. DA MAN is published six times a year with a print run of 45,000 copies (and growing) and is distributed in Indonesia.
---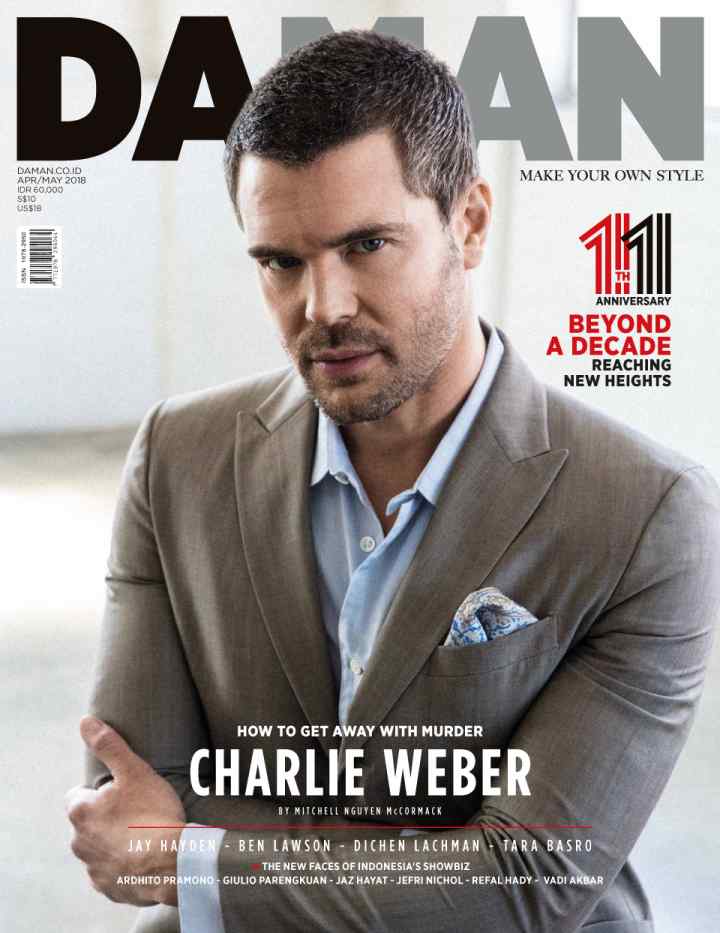 April/May 2018
What's Inside
The Rising Stars – For our 11th anniversary issue we gather six of the best new talents who have proven that they have something more to offer than what meets the eye.
In the Name of Art – DA MAN catches up with Tara Basro in her second appearance in the magazine to talk about horror, the movie industry and acting on stage for the first time.
A Woman's Touch – Dichen Lachman talks about the depths of hit Netflix series "Altered Carbon," powerful women characters in the sci-fi genre and more.
Designated Storyteller – A chat with Australian actor Ben Lawson on how art can, and does, help us all evolve.
Playing With Fire – We chat with Jay Hayden, who's at the heart of "Station 19" about his new show, acting in general and family life.
Feed Your Appetite – Dig into the season's jovial mood. Rethink your casual menswear game with vivid colors and prints.
Electric Dreams – In tune with Louis Vuitton's travel DNA, the house goes on a colorful adventure for Spring/ Summer 2018.
Denim Fever – The denim-on-denim trend can be a tricky beast, but with the right attitude, the look is a true classic and hot to boot.
Graffiti Bridge – Playful patterns and prints, along with dashes of bold colors, all come together to as statements of individuality.
Website
Subscribe Now
Preview