About DestinAsian
Established in 2001, DestinAsian is an award-winning travel and lifestyle magazine in the Asia-Pacific region with a print run of 35,300 copies and a readership of 106,000 per edition. DestinAsian is distributed in Indonesia, Singapore, Hong Kong, Malaysia, Thailand, and the Philippines.
Through its website, DestinAsian.com, its evocative travel writing and stunning photography reaches tens of thousands more around the globe. DestinAsian not only provides holiday destinations in a fresh, new light—by way of beautifully executed feature articles and insider updates—but it is also the ultimate resource for those who love to travel, and travel in style.
---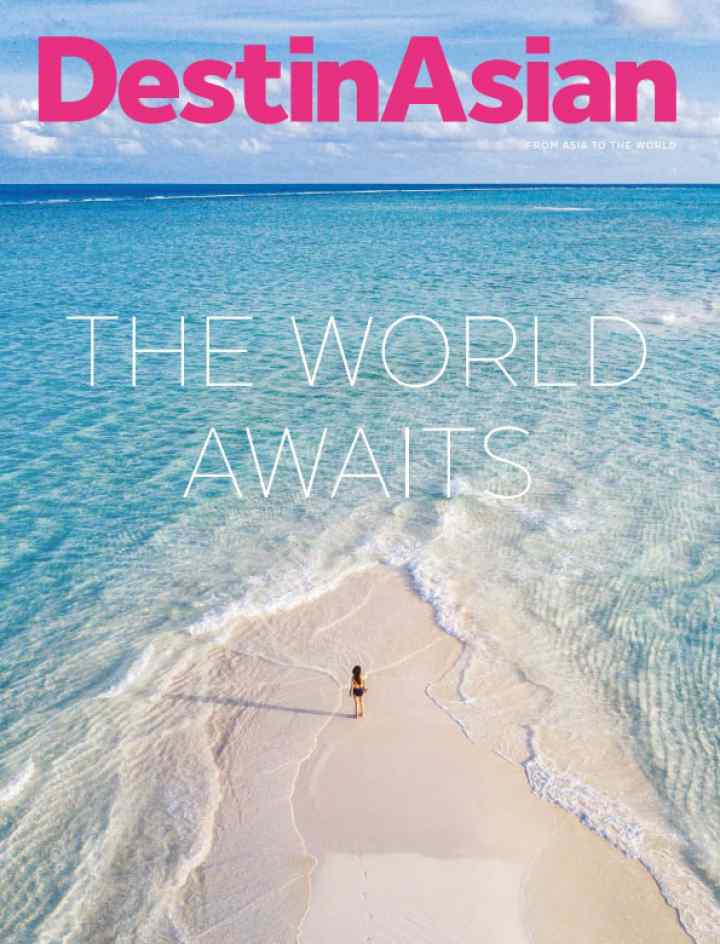 August/November 2020
What's Inside
Auckland: Kiwi sophistication like never before.
A roundup of Kyoto's best new luxury hotels.
Foraging for local ingredients in the valleys of Ladakh.
Vietnam as seen through the lens of a Hoi An–based Frenchman.
The unexpected bounty of Ningxia, China's next wine frontier.
Discovering the charms of Mae Hong Son on a solo road trip.
An ode to Rendang, West Sumatra's most famous dish.
Where to shop in Kandal Village, Siem Reap.
Riding the rails from Da Nang to Quy Nhon.
Website
Subscribe Now
Preview