About DestinAsian
Established in 2001, DestinAsian is an award-winning travel and lifestyle magazine in the Asia-Pacific region with a print run of 35,300 copies and a readership of 106,000 per edition. DestinAsian is distributed in Indonesia, Singapore, Hong Kong, Malaysia, Thailand, and the Philippines.
Through its website, DestinAsian.com, its evocative travel writing and stunning photography reaches tens of thousands more around the globe. DestinAsian not only provides holiday destinations in a fresh, new light—by way of beautifully executed feature articles and insider updates—but it is also the ultimate resource for those who love to travel, and travel in style.
---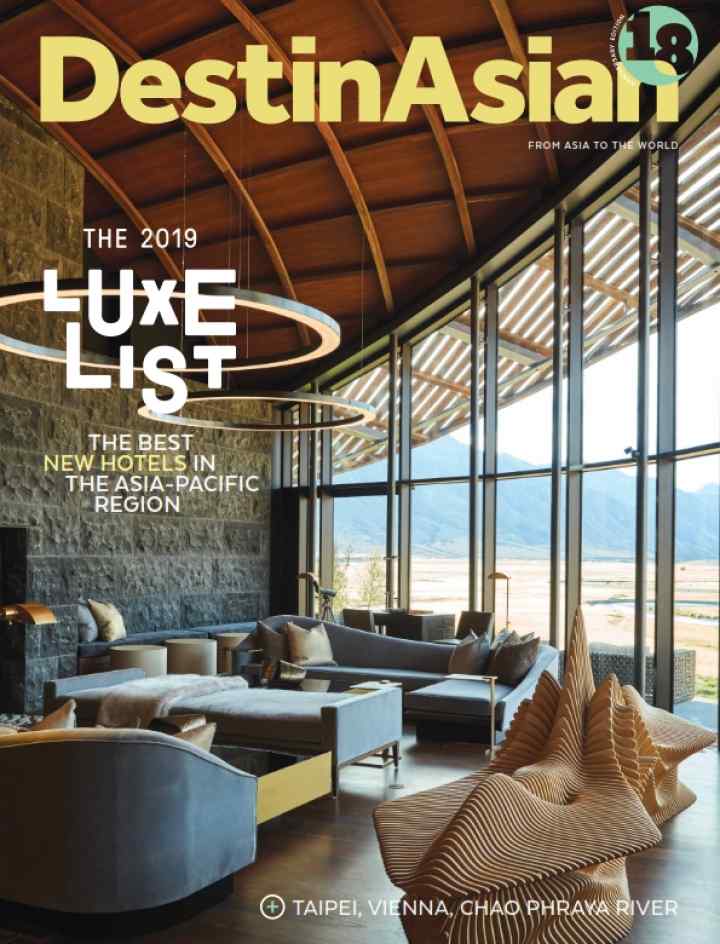 October/November 2019
What's Inside
The DestinAsian Luxe List 2019.
An epic journey along the Chao Phraya River.
Touring the vineyards and wine taverns of Vienna.
Hot springs and more in Taipei's Beitou district.
Contemporary Indian cuisine and where to find it.
A stay at the Shigeru Ban–built Shishi-Iwa House.
The lesser-known draws of Istria, Croatia.
Reviving Seoul's aging Euljiro neighborhood.
Five Kuala Lumpur restaurants to visit now.
Website
Subscribe Now
Preview