About DestinAsian
Established in 2001, DestinAsian is an award-winning travel and lifestyle magazine in the Asia-Pacific region with a print run of 35,300 copies and a readership of 106,000 per edition. DestinAsian is distributed in Indonesia, Singapore, Hong Kong, Malaysia, Thailand, and the Philippines.
Through its website, DestinAsian.com, its evocative travel writing and stunning photography reaches tens of thousands more around the globe. DestinAsian not only provides holiday destinations in a fresh, new light—by way of beautifully executed feature articles and insider updates—but it is also the ultimate resource for those who love to travel, and travel in style.
---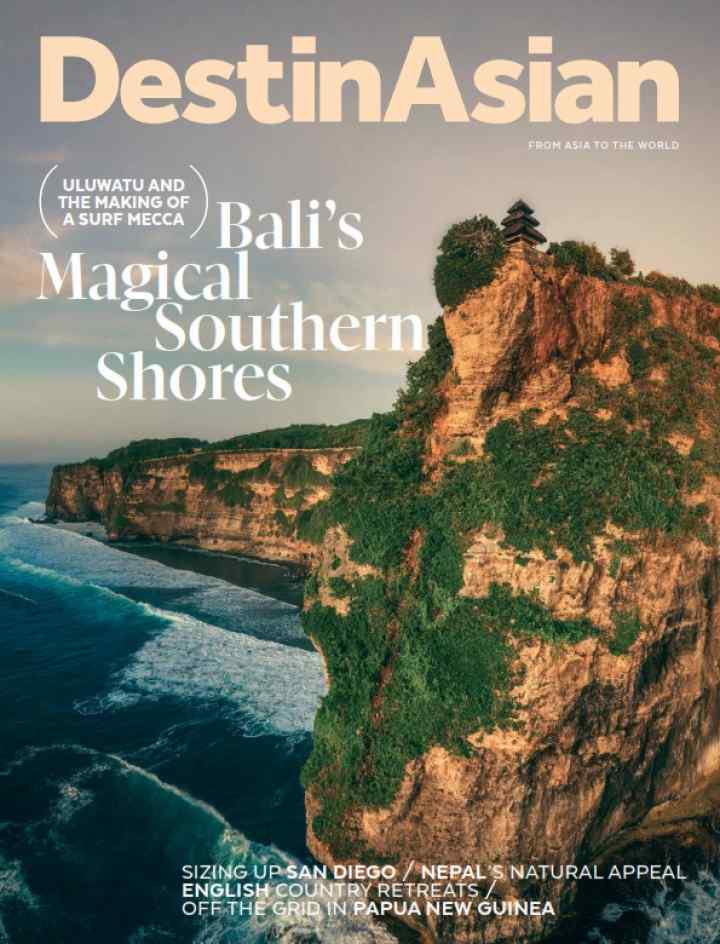 December 2019/January 2020
What's Inside
Charting the rise of Bali's Uluwatu surf scene.
English country-house hotels to check out now.
A week of light, lower-altitude hiking in Nepal.
San Diego at 250 years, through a resident's eyes.
In Tuscany, COMO revamps a 12th-century castle.
The tropical bounty of northern New South Wales.
Exploring Papua New Guinea's rich tribal heritage.
On the Matisse trail in less-visited French Flanders.
The new flavors of Bangkok's Nahm restaurant.
Website
Subscribe Now
Preview