About Prestige Indonesia
Prestige Indonesia is the archipelago's only truly world-class, English-language luxury lifestyle and high-society magazine. Read by the most successful and influential people in Indonesia, this glossy, glamorous and well-written publication is as entertaining as it is well-informed, and as insightful as it is beautifully designed.
The Prestige brand's DNA is all about celebrity and status, luxury and leisure, style and culture – and it has a most distinctive and unrivalled passion for fashion. The magazine celebrates the high-octane life of the stylish, sophisticated, international in outlook and extremely affluent. Aged between 28 and 55, these privileged achievers have a high appreciation of the finer things in life. Since it's launch in 2004, Prestige Indonesia has been delivering a unique and contemporary international air to the lifestyle magazine category in Indonesia.
---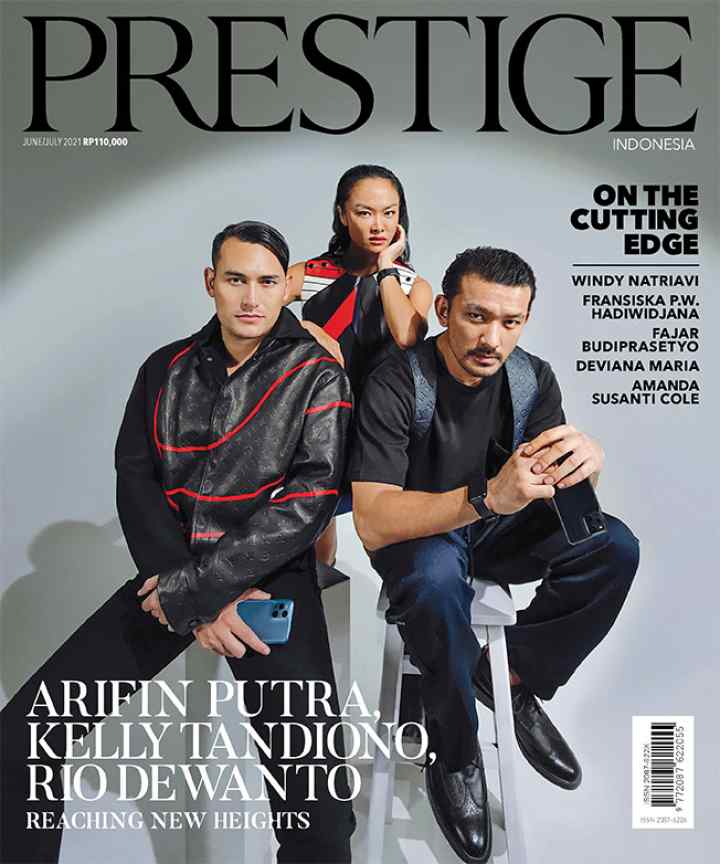 Jun/Jul 2021
What's Inside
NEW ISSUE: Once again, Prestige teams up with Oppo for an exclusive feature, this time starring three of the brand's ambassadors: Kelly Tandiono, Rio Dewanto, and Arifin Putra.
ON THE CUTTING EDGE: Talks about tech with Amanda Susanti Cole, drg. Deviana Maria, Fajar Budi Prasetyo, along with Windy Natriavi and Fransiska P.W. Hadiwidjana.
IT BAGS: A showcase of the absolute must-have bags of the season, presented by Nazla Alifa.
FABULOUS LIFESTYLE: From the latest in fashion, curated styles and special-edition luxury timepieces plus many other lifestyle updates to get excited about.
Website
Subscribe Now
Preview