About DA MAN
DA MAN is Indonesia's only home-grown men's English language magazine dedicated to offering the best in fashion and lifestyle for the growing market of high-class, fashion forward men in Indonesia and the region. Established in May 2007, DA MAN's exclusive photo shoots and interviews of Hollywood celebrities, international actors and top models, is a testament to how well-respected DA MAN is both in Indonesia and abroad.
DA MAN provides its highly-educated, discerning readers the latest news on the hottest trends in fashion, luxury, art and design, and much more. With a creative team based in the U.S., DA MAN has a strong link to Hollywood. This link gives DA MAN the edge of being one of the first titles publicists' seek to extend the exposure of Hollywood's who's who in Asia. DA MAN is published six times a year with a print run of 45,000 copies (and growing) and is distributed in Indonesia.
---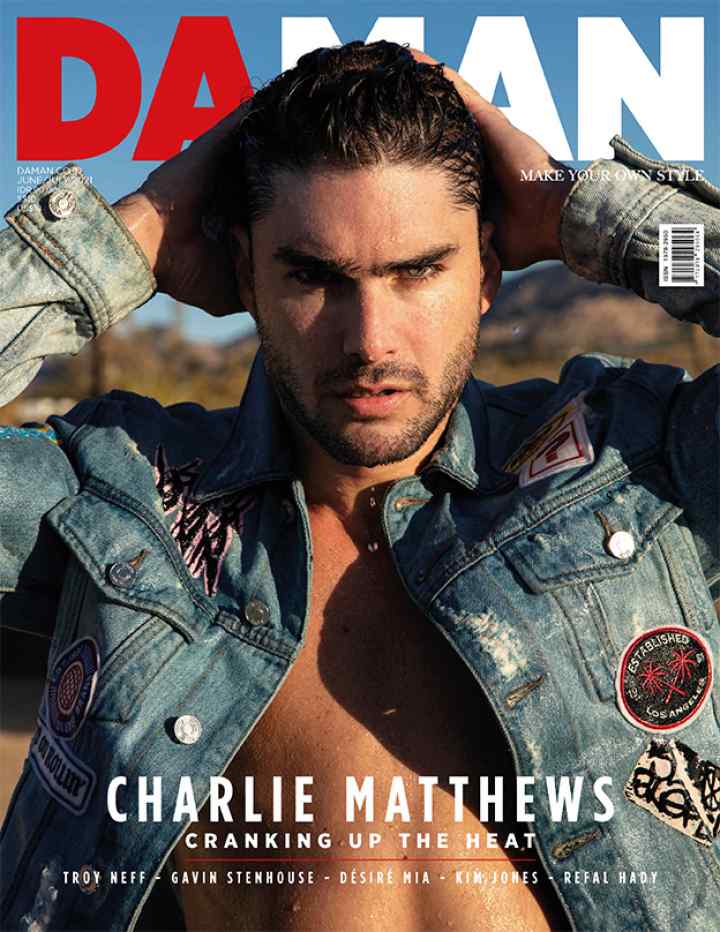 Jun/Jul 2021
What's Inside
COVER STORY: In his third appearance in the magazine, Charlie Matthews shares about working through the pandemic and his online adventures.
GAVIN STENHOUSE: An exclusive chat with one of the lead stars in this year's remake of the ever-popular "Kung Fu" TV series.
Désiré MIA: One of the most-sought-after professional male models talks about what it takes to be successful in the fashion industry.
REFAL HADY: A rising star in Indonesia's entertainment biz, this actor has grown quite a bit since the first time we met him.
KIM JONES: An insightful interview with Dior's creative director about his collaboration with artist Kenny Scharf.
RETURN TO PARADISE: An enchanting fashion feature shot at the tranquil spaces within Andaz Bali.
Website
Subscribe Now
Preview