About DestinAsian Indonesia
DestinAsian Indonesia, the archipelago's first luxury travel magazine, is the newest addition to the DestinAsian Media Group portfolio, and sister title to DestinAsian, a leading award-winning travel magazine in the Asia-Pacific region. With a print run of 30,000 copies per issue, DestinAsian Indonesia is distributed across Indonesia's major cities, and to the country's 240 million people via its digital replica and website, DestinAsian.co.id.
The magazine invites readers on a journey through the best in travel, revealing a rich array of must-see and little-known destinations through inspiring photography, beautiful design and excellent writing. Written in Bahasa Indonesia, it is the first magazine of its kind, targeting travelers in Southeast Asia's largest economy with a compelling mix of local, regional and international content.
---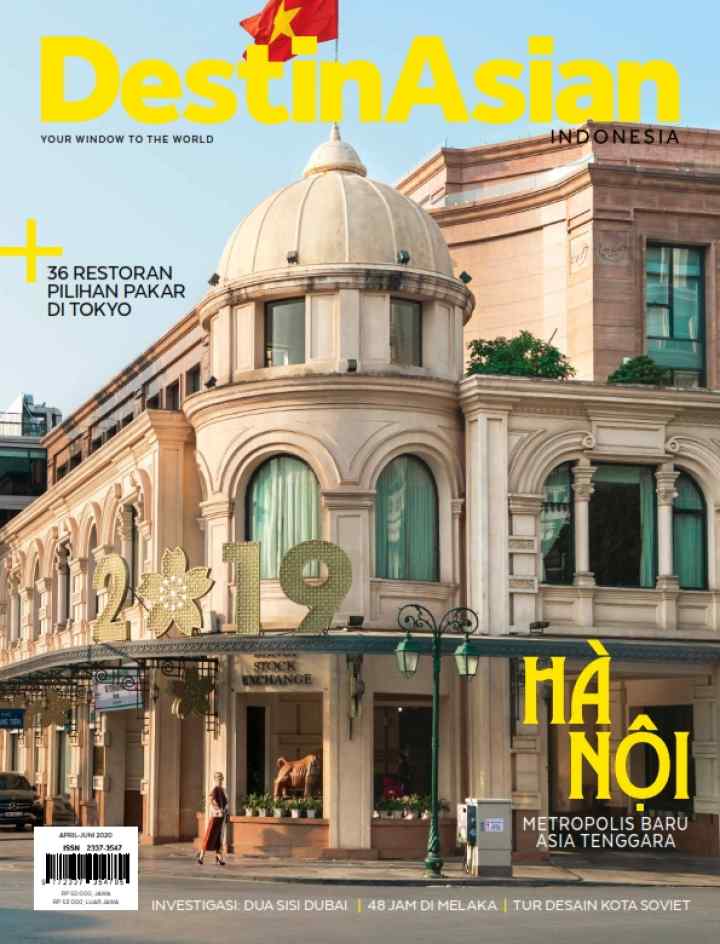 April - June 2020
What's Inside
36 restaurants in Tokyo—experts' choice.
Exploring post-Soviet architectural oddities.
Visual case-study on Dubai's high-speed urbanization.
The new face of post-communist Hanoi.
48 hours in Melaka.
And more…
Website
Subscribe Now
Preview