About DestinAsian
Established in 2001, DestinAsian is an award-winning travel and lifestyle magazine in the Asia-Pacific region with a print run of 35,300 copies and a readership of 106,000 per edition. DestinAsian is distributed in Indonesia, Singapore, Hong Kong, Malaysia, Thailand, and the Philippines.
Through its website, DestinAsian.com, its evocative travel writing and stunning photography reaches tens of thousands more around the globe. DestinAsian not only provides holiday destinations in a fresh, new light—by way of beautifully executed feature articles and insider updates—but it is also the ultimate resource for those who love to travel, and travel in style.
---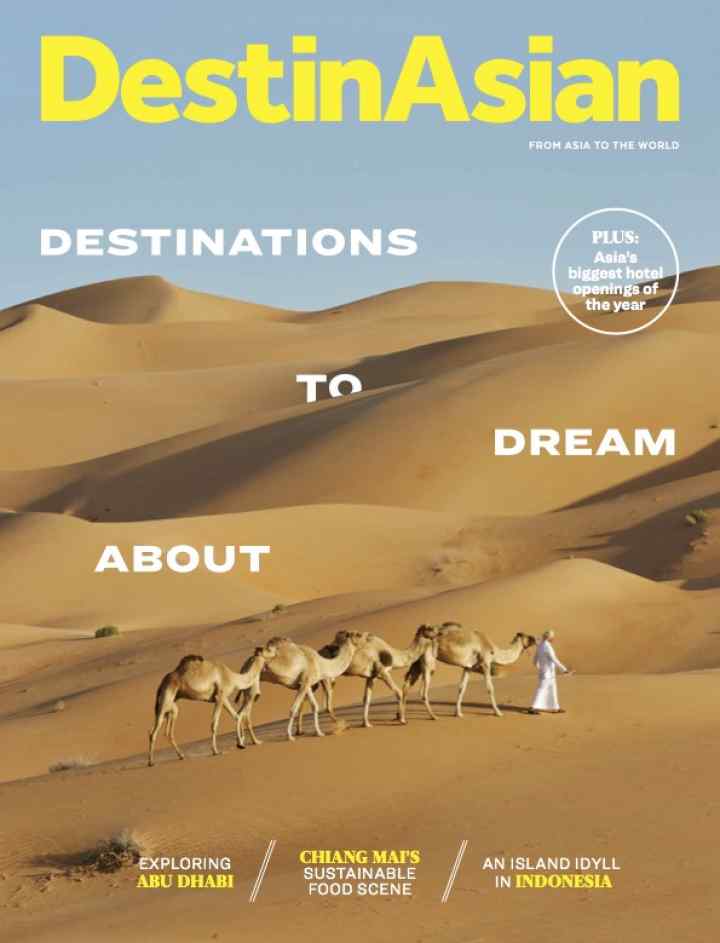 December 2020/January 2021
What's Inside
Desert escapes and cutting-edge design in Abu Dhabi.
Chiang Mai's thriving sustainable food scene.
A roundup of notable new hotel openings across Asia.
Exploring the up-and-coming Indonesian island of Belitung.
How a district in rural [b]Cambodia[/b] is being reshaped for ecotourism.
Travel writer Daven Wu's recollections of previous trips to Paris.
Delving into local healing traditions at Amanjiwo, Central Java.
RAKxa, a brand-new wellness sanctuary in Bangkok's green lung.
Four Southeast Asian designers who play off traditional crafts.
Website
Subscribe Now
Preview